I've been doing a bit of research on canoe sailing rigs, from Iain Oughtred's
MacGregor
to Hugh Hortons
Bufflehead
, and everything in between, however in the end I decide to go simple first to actually see if I liked it before getting more than toe deep
A very well respected Oz designer
Mike Storer
has a simple drop in rig that he has developed, more for kayaks than canoes, but it seemed it would work with my MR Reflection 15, so I bought the plans (came via email as a PDF) and set to work.
Once I looked at his original layout, I couldnít see how I could make it work over the length (15ft) of my canoe, (having to maneuver from a sitting position in the bottom at the rear quarter of the boat to the front quarter over a kneeling and portage thwart to adjust things like leeboards, downhauls and halyards didnít seem to me like a good idea in a canoe 30Ē wide) so I laid everything out in Autocad, and started changing things!
Using Todd Bradshaws
book
I worked out the CE of the sail (in the end I got it wrong, I was 17mm out), and used that to place the mast thwart, having already decided to centre the leeboard thwart in the middle of the boat.
Next I didnít have the time or the inclination for making a set of wooden mast and spars, so I opted for aluminium tube, I found a site
clickmetal
which would deliver small amounts at a very reasonable delivery price, 1 ĹĒ 16swg for the mast and 1 ľĒ 16swg for the yard and boom.
I had previously been checking out ebay for dinghy bits and pieces, and had bought a job lot of pulleys, deadeyes, cleats etc, so I was sorted for them, last thing was wood.
Falkirk wood
supplied all the ash, even squaring and planning a length for me, really good customer service, Iíve already talked to Andy about supplying Douglas Fir and Western red cedar for another project.
My local Beatsons supplied the exterior grade 6mm and 9mm ply I decided to use.
And I used the
chandlers
at Port Edgar for any st.st fittings and the various cord/ropes I needed.
Ready to rock;
Components;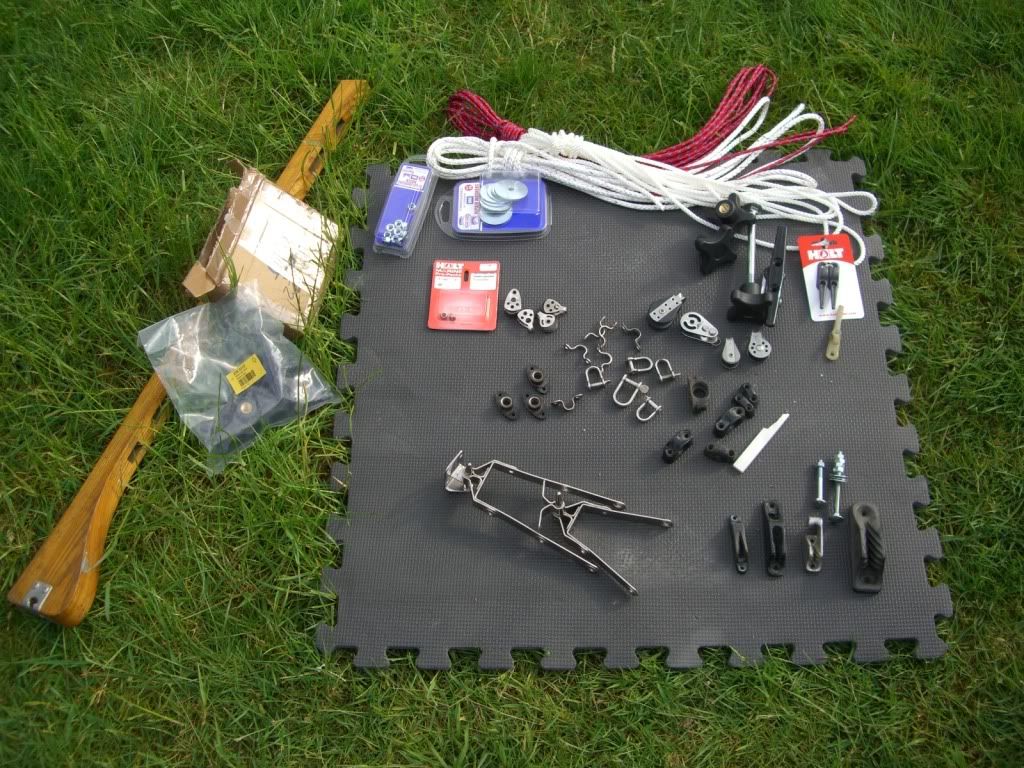 Ali tube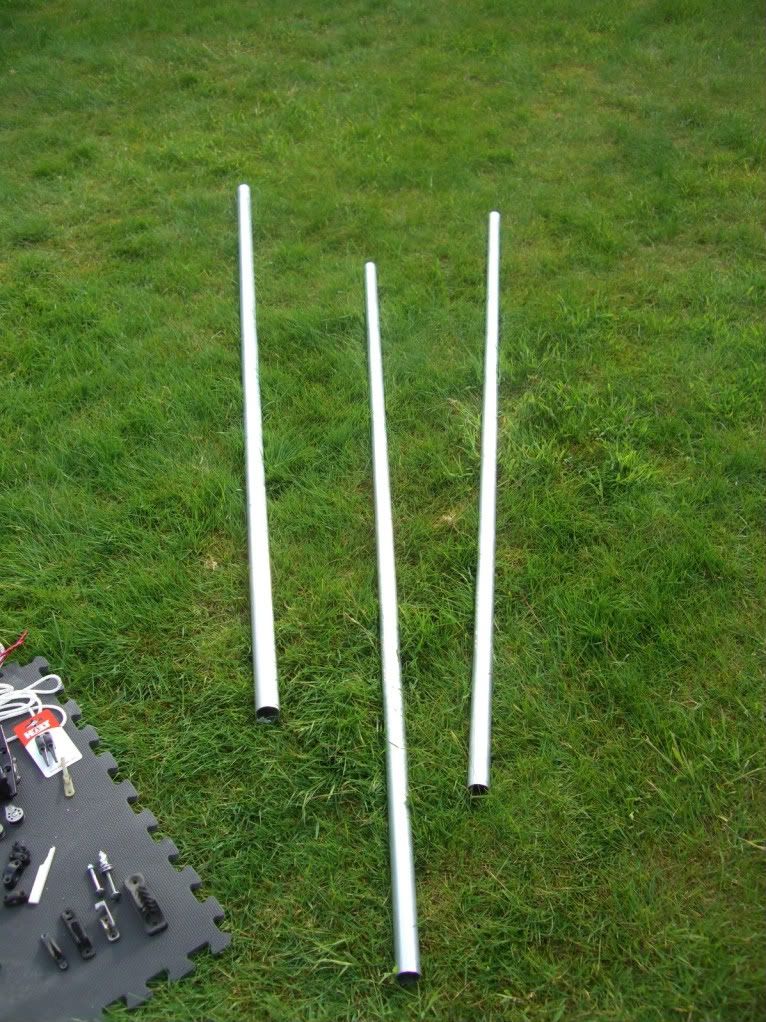 Sail design, the addition of spar bend etc is well explained here,
polysails
, I used the balanced lug.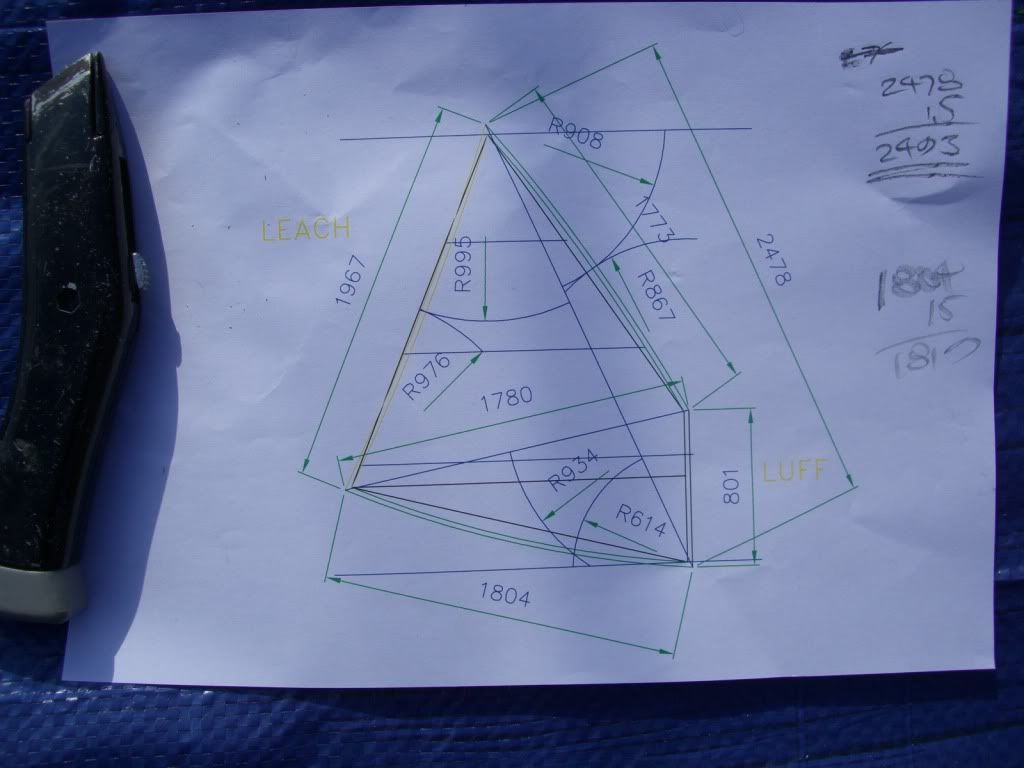 Initial layout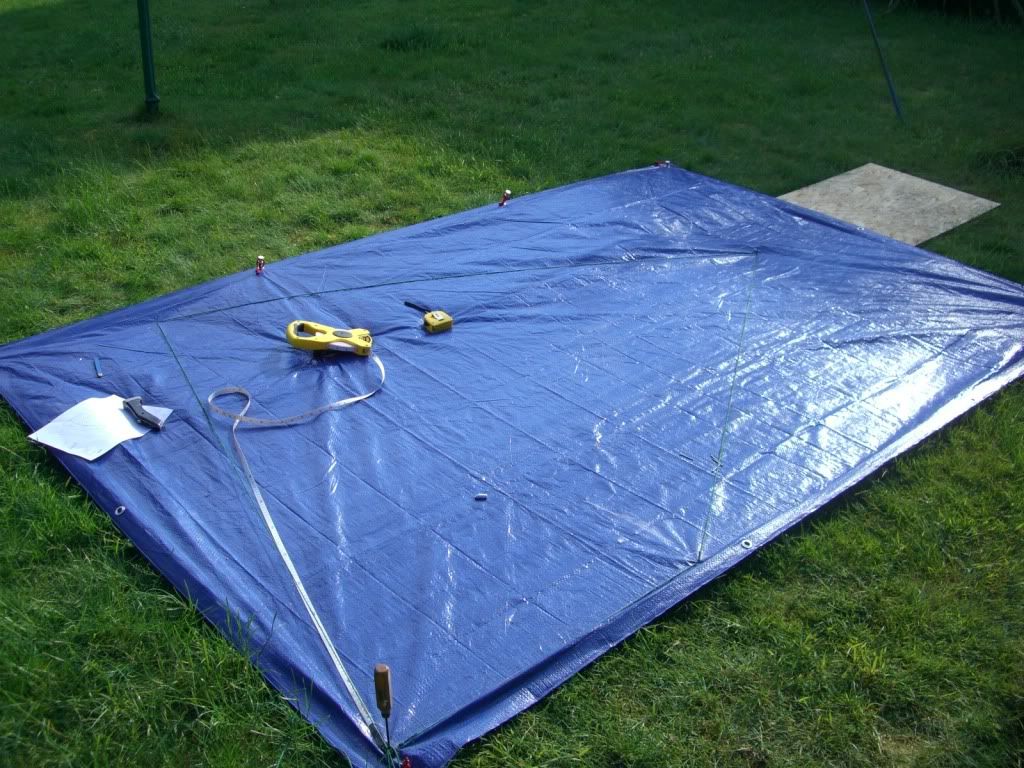 Cut out
Lofting floor (living room floor)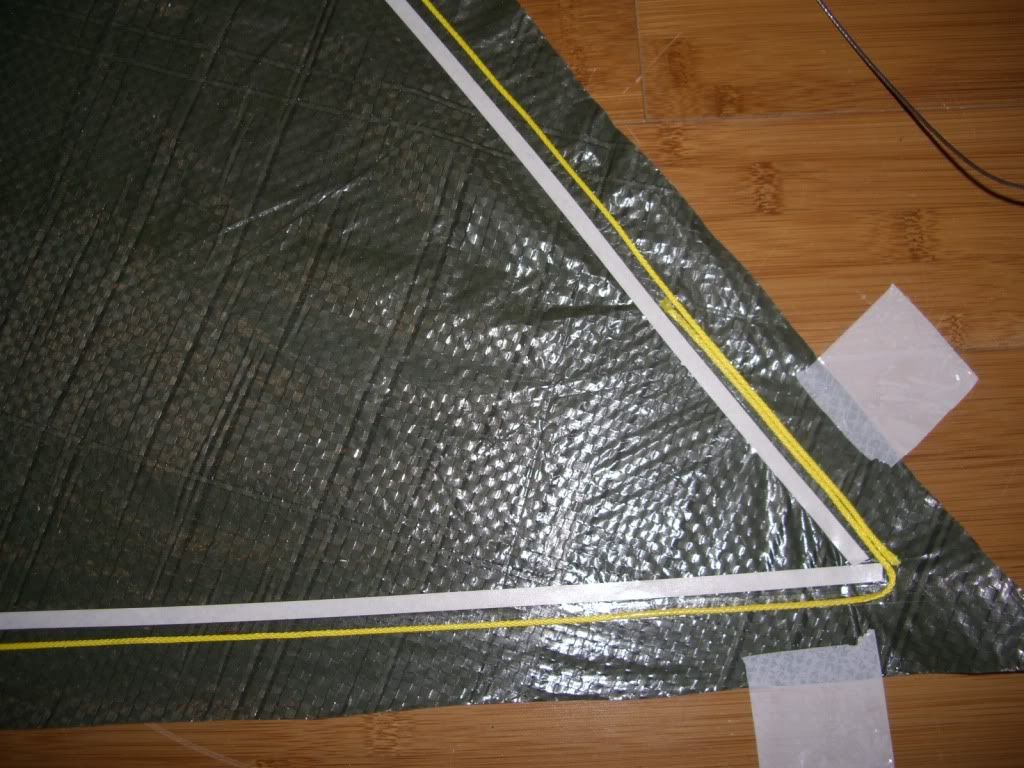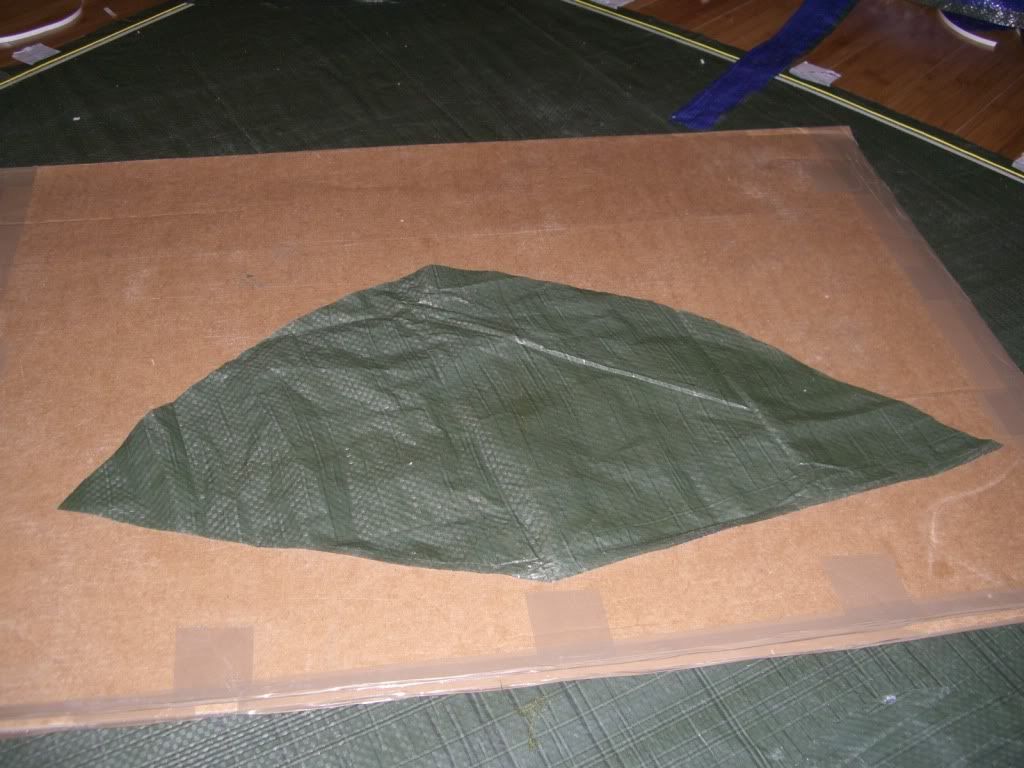 Thereís quite a bit of the sail build I didnít document, the tedious zigzag sewing (by machine) the triple reinforcing everywhere, and adding the grommets, to be fair it didnít really take that long, as usual the preparation took the longest.
The thwarts were fairly simple to make, finding fair points to measure things from was more taxing, the mass produce aspect of this canoe showed itself here, some careful measurements were taken (and to be frank probably not really required) to acquire the centre of the canoe, from then I used this as the datum.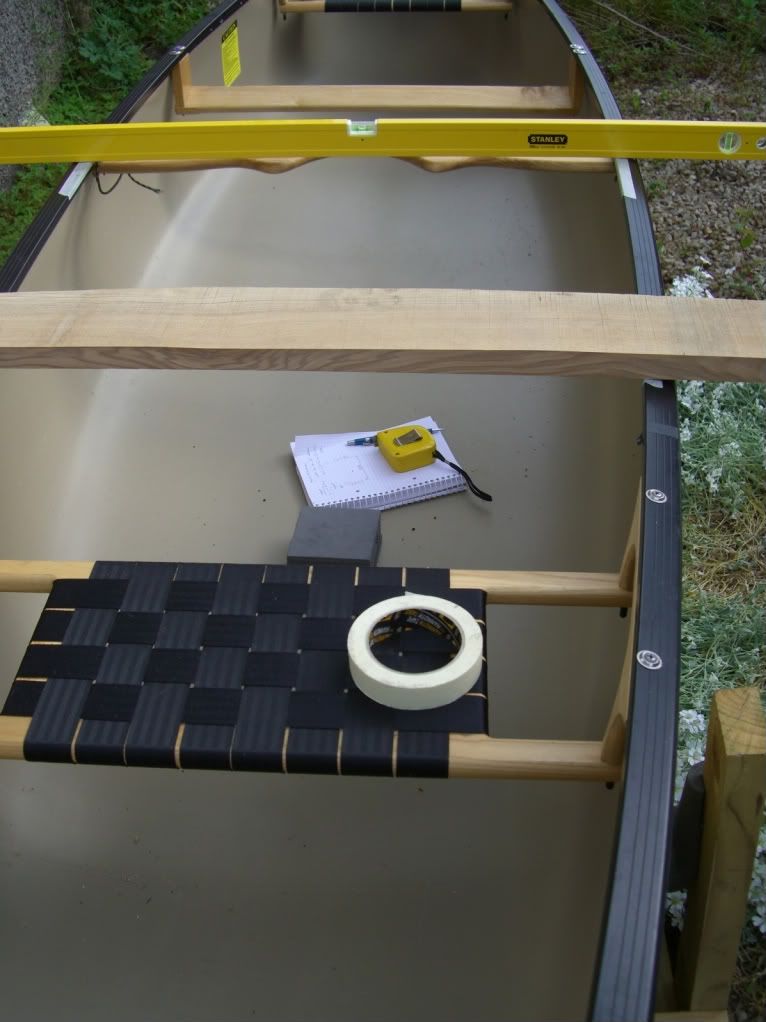 The mast thwart set up ready for drilling. ( I found this the most aggravating part of the build, the hole saws I bought were garbage, the didnít run anywhere near true, so in the end I used an undersized Forstner bit and a pillar drill sanding attachment to fit it to the ali tube.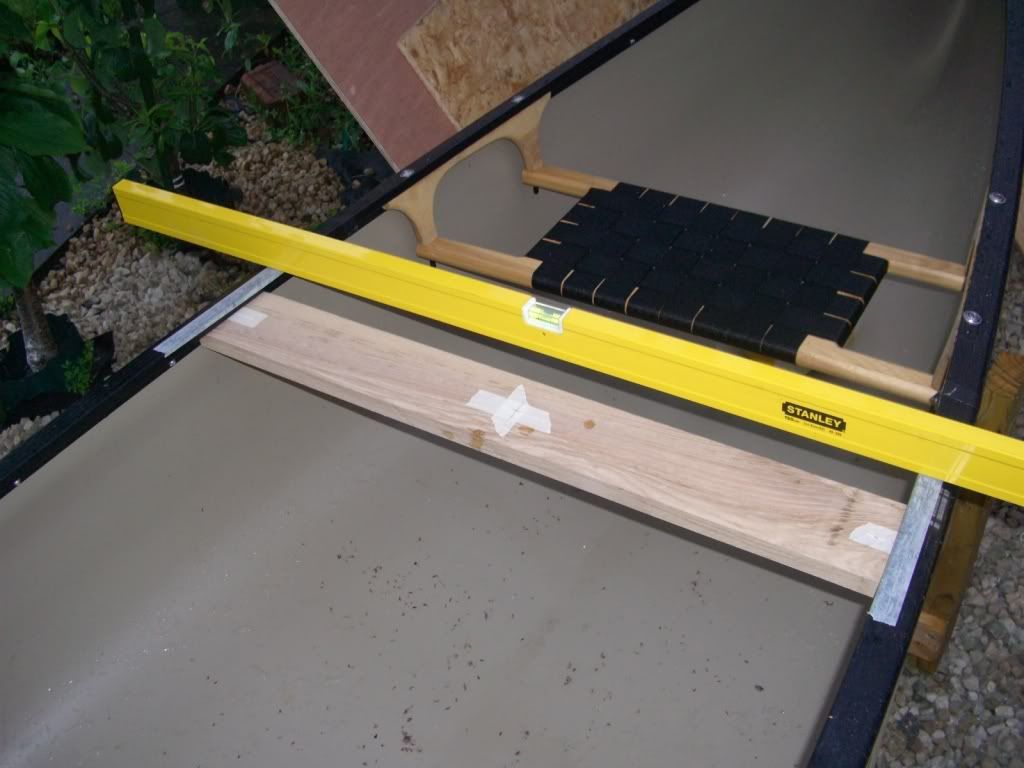 Next up was the leeboard, Mik had very definite ideas on what a leeboard should look like, (basically a symmetrical naca airfoil section), so I glued 3 sections of 6mm (5.5mm actual) ply together, let them cure while I made a jig for my ĹĒ router to create an airfoil section. It was my first time using gorilla glue, and I screwed it up, not enough coverage, unfortunately this didnít become evident until after the foil was half shaped. No choice but to make a new one and start again.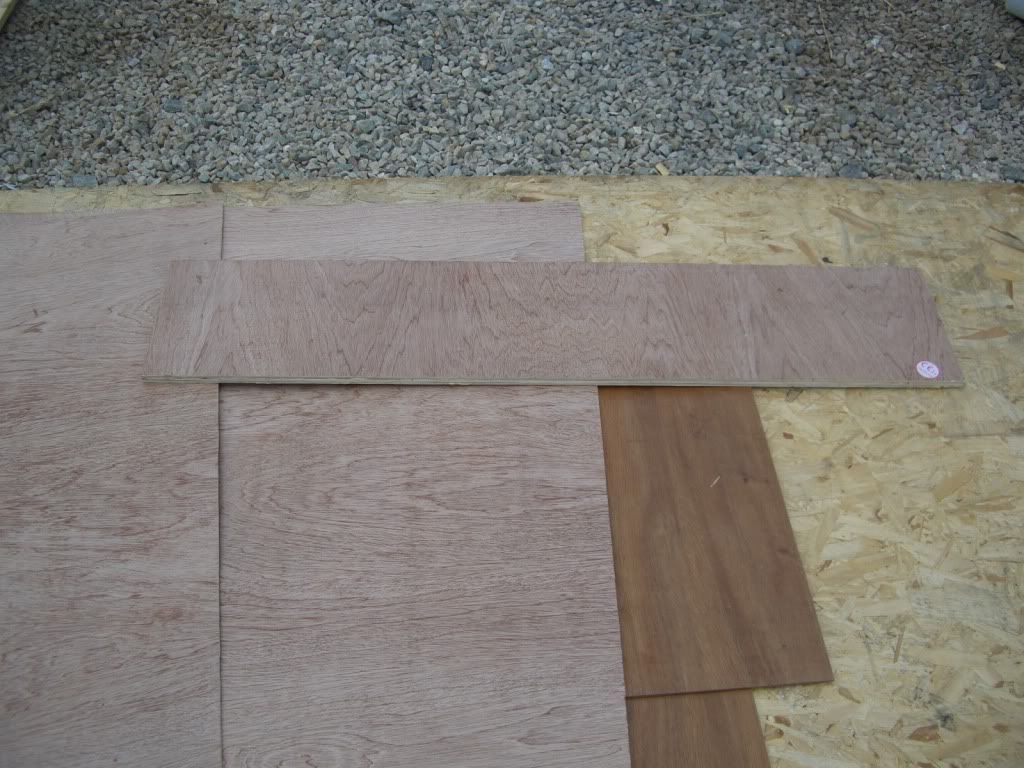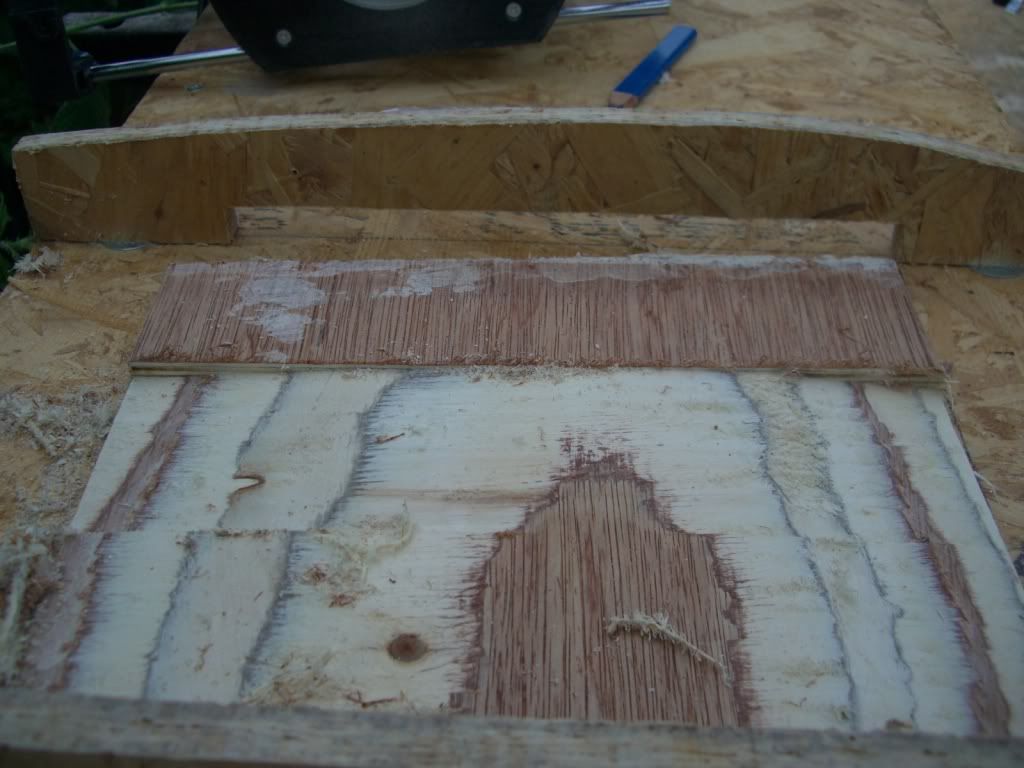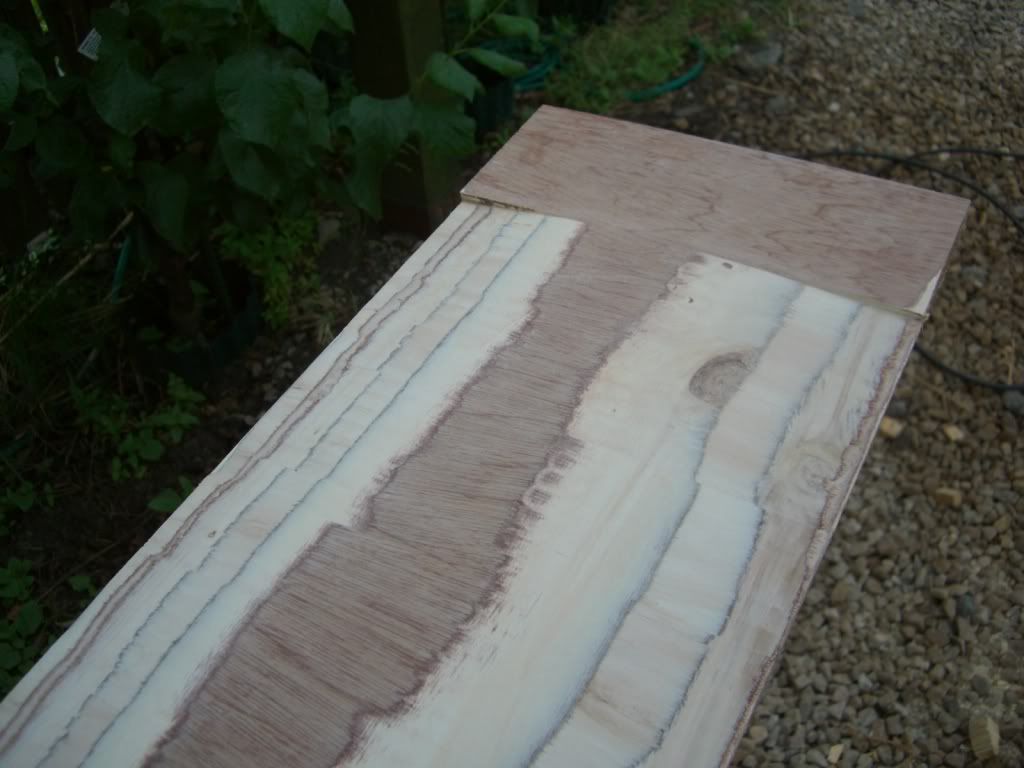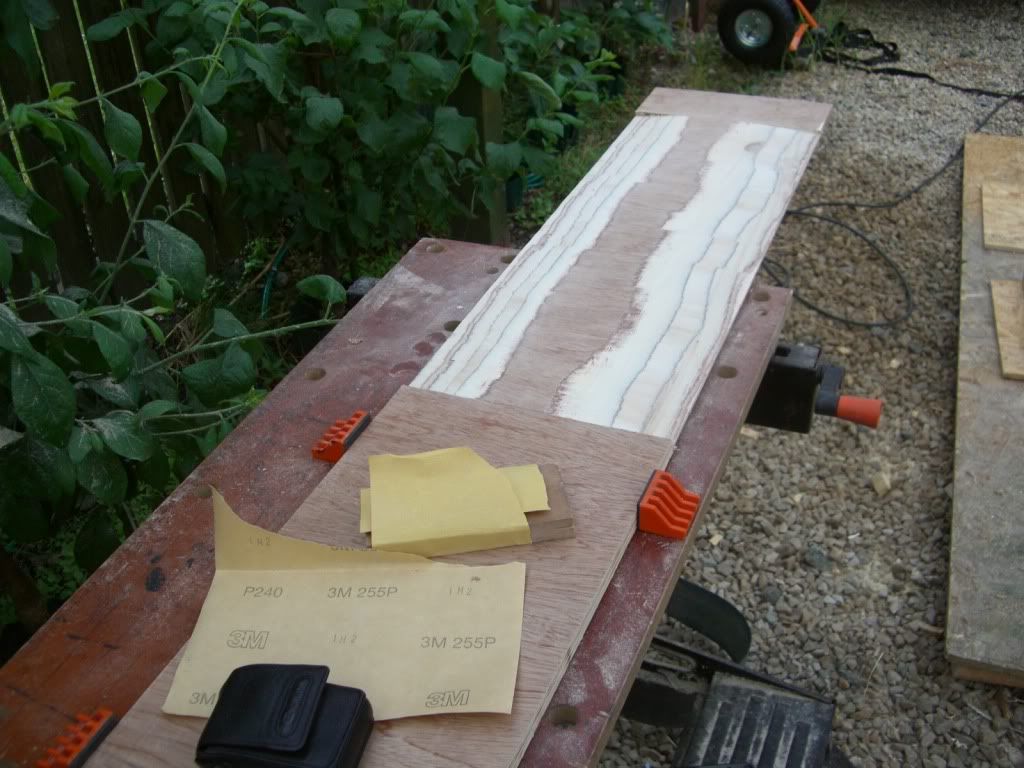 Again thereís quite a bit missed out, I sanded the foil, then used ronseal exterior grade varnish to seal it. The brackets etc were from Groovski, I drilled out the rivets and reused the various bits and pieces.
The leeboard thwart was a simple ash plank bolted using the existing portage yolk holes to the canoe, then Groovskis leeboard thwart screwed to it, (not the best arrangement but all I had time for)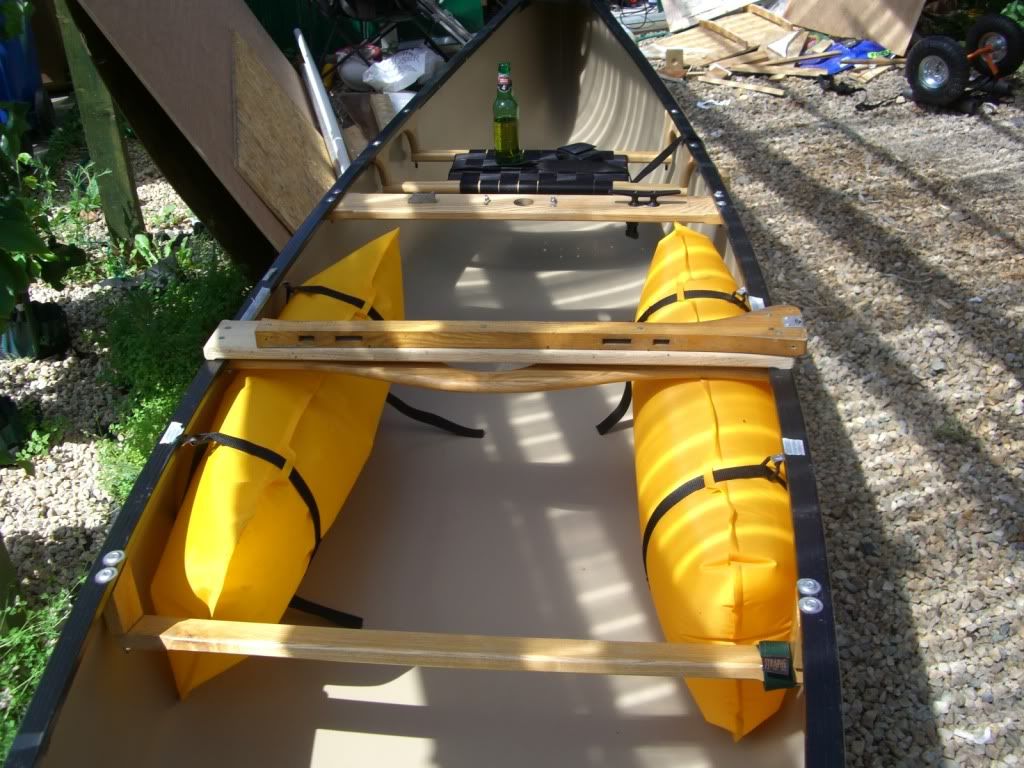 Again thereís a lot not documented, simple stuff like the holes required in the yard, boom and mast for various ropes, cleats etc, making a mast foot and installing it with a slight rake to the rear, fitting the various bitís and pieces to control the halyard and downhaul lines;
Also as you can see from some of the photos I took the ever real threat of a capsize in the middle of a loch seriously, and added 2 dinghy floatation bags, rated at 45kg each. I used ďpĒ clips from
stagonset
to fit them to the gunnels.
So mast, boom, yard sorted. Sail sorted. Rigging sorted. Leeboard sorted, flotation sorted, whats left? Stearing, I really wanted to fit a stern rudder, but there just wasnít enough time so I opted for using a paddle and a thwart with a rowlock;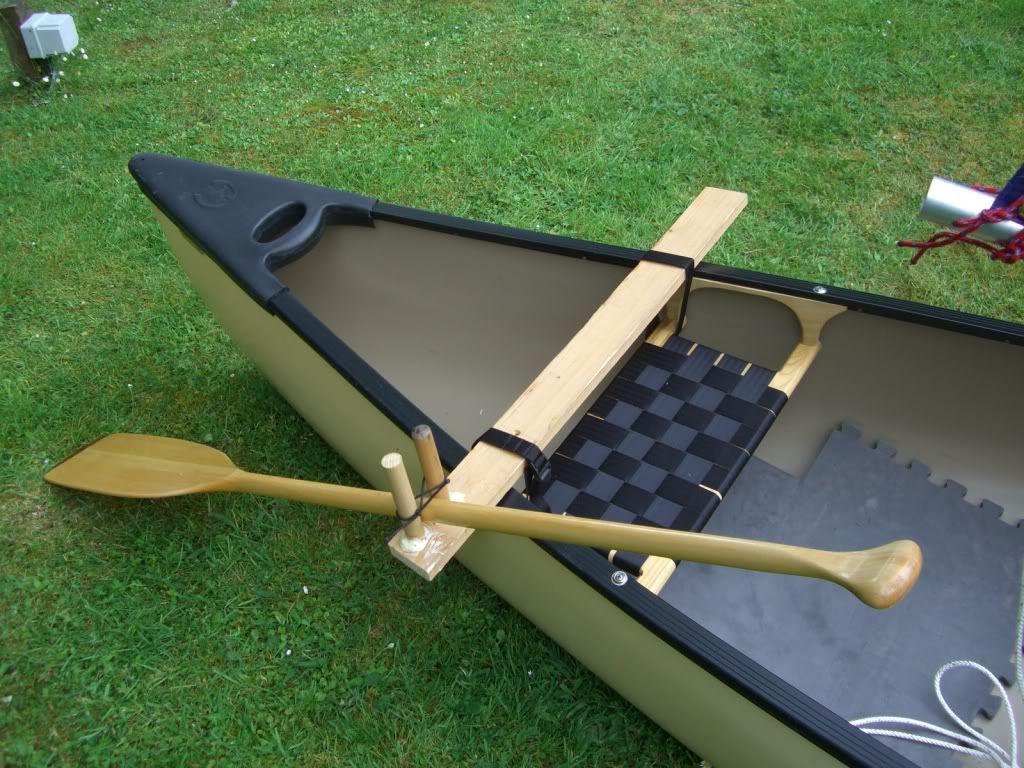 Wasnít very good but it worked after a fashion.
I also added some webbing to help spread the load from the sail throughout the canoe;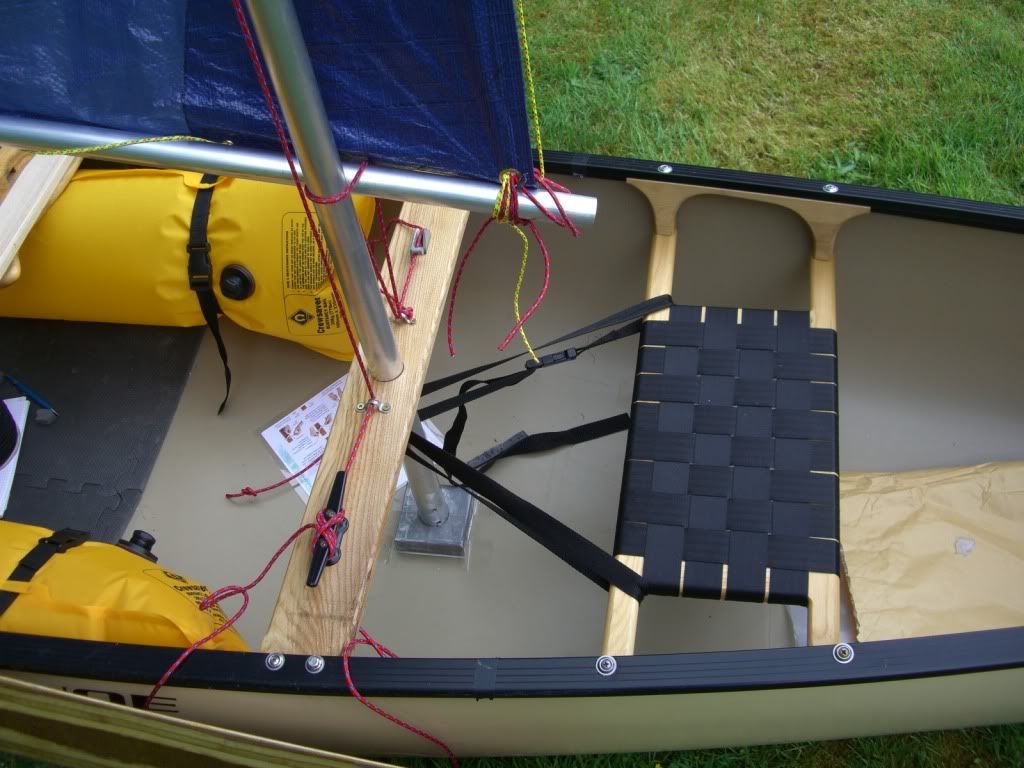 When I was sorting out all the components at Glenfinnan I found that the mast foot had come unstuck, and was gone, so an emergency one was made from spare foam kneeling mat, this worked so well that it didnít move a mm over the course of the week, pretty impressive.
We're not looking at a lot of money here, use pine instead of ash, cheaper still. The trill of barrelling along upwind, with the port gunnel, almost submerged is indescribable, huge grin factor. Give it a go.
Here's the
youtube
video of the trip, along with some shots of the rig in action
PS I've already started making a proper rudder;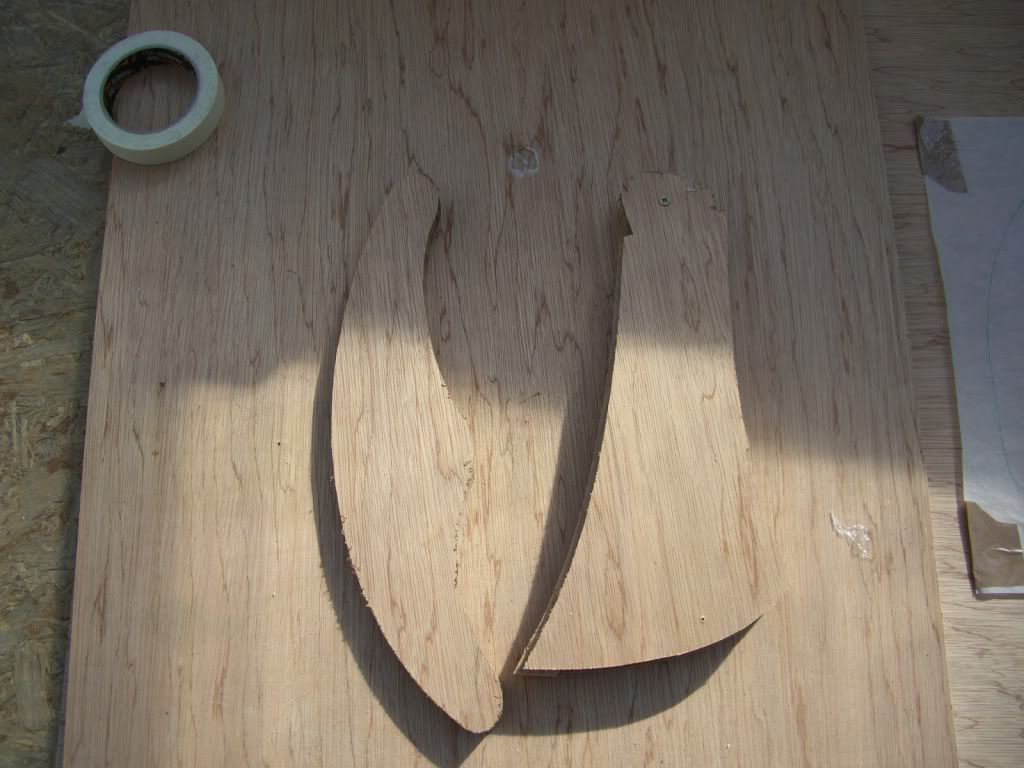 Cheers
Stephen