Was looking around for a new tent and was kind of settling on the
Vango Banshee 200
, good price, like vango, pretty decent quality, not the strongest but tbh I'm not an extreme weather camper and it would probably be good enough for my needs. I have 2 tents, a
Vango Omega 350
which is a palatial one man, good 2 man and a snug 3 man or 2+2 kids but kinda bulky at 5.5kg and 48x19cm.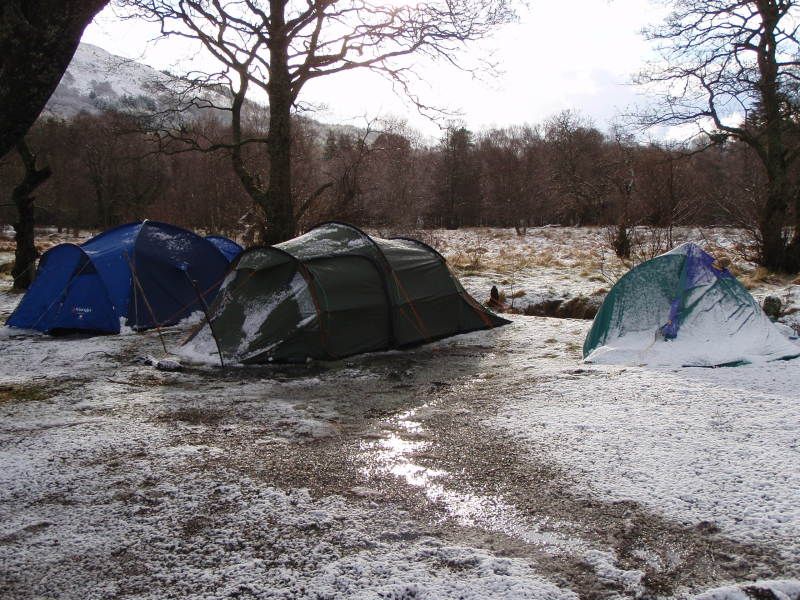 It has a great porch and is really nicely laid out, simple and quick to erect, outer first if required so what's not to like!? The other tent is our
Wynnster Mercury 9
'field hotel' for family camping. Also quick to go up (relatively speaking) outer first and sleeps 9 (in our case 4!) and suprisingly stood up to fairly strong winds up in Gairloch one 'summer' which took out some other tents.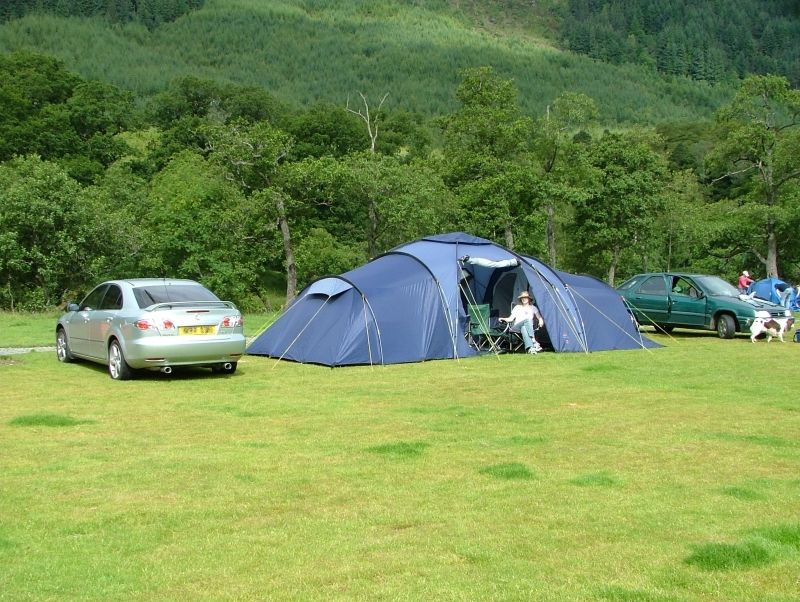 So what was a I looking for, well essentially a basic 2 man tent like the Banshee but smaller and lighter, quite a tall order as the Banshee comes in at;
Total Weight - 2.10kg
Pack Size - 44 x 13cm
I wanted it for solo canoe camping but also Sea K
king where space in those little hatches is pretty tight, it didn't need to be palatial just water and midgie proof! The guys at
Cascade Designs
launched a new tent this year, the
Nook
and this is what we're looking at today. Cascade is the company behind MSR, Thermarest and Seal Line to name a few of their brands so have a great pedigree, are owned and run by outdoor folk and are based in Seattle so know what rain is!
The tent arrived very quickly and came with a footprint. Lighter weight tents can be a bit more fragile but it's good practice to use a footprint, I use one with the Omega as the days of heavy plastic bath tub style groundsheet are pretty much gone. The one I use was a heavy plastic groundsheet from my sadly now deceased Blacks Good Companion Major. Nice wee added bonus!
So the specs for the Nook are as per the website but the main ones are;
Sleeps - 2
Pack Size - 51 x 15cm
Total weight - 1.59kg
Fly Fabric - 20D ripstop nylon 1000mm DurashieldTM polyurethane & silicone
Canopy Fabric 20D ripstop nylon
Mesh Type 20D nylon no-see-um mesh <<< important bit!
Floor Fabric 40D ripstop nylon 3000mm DuraShield polyurethane & DWR
Interior Height - 96cm
All stack up fine, HH on the fly seems low but it's all PU coated etc.
So what does it look like packed,
Here we have the tent, second from the right along with the footprint, top left. A 3x3m DD tarp and a water bottle is in there for scale. It should be noted that the packed size is not the compressed size, there is a lot of slack in that bag and a couple of wide compression straps could almost half it if you really needed to. I can envelope it in 2 hands with fingers and thumbs touching so that's about 10/11 cm or so. I like having a larger bag to get the thing back into, it's a lot less hassle than having to meticulously fold the tent back up to get it back in the bag. It's a pet hate of mine, so thanks MSR!
Not the usual spring toggles either but something a little simpler from NiteIze, makers of the cool figure9's. It's a wee bit fiddly to get the hang of but once you've got it, it's really quick and no moving parts.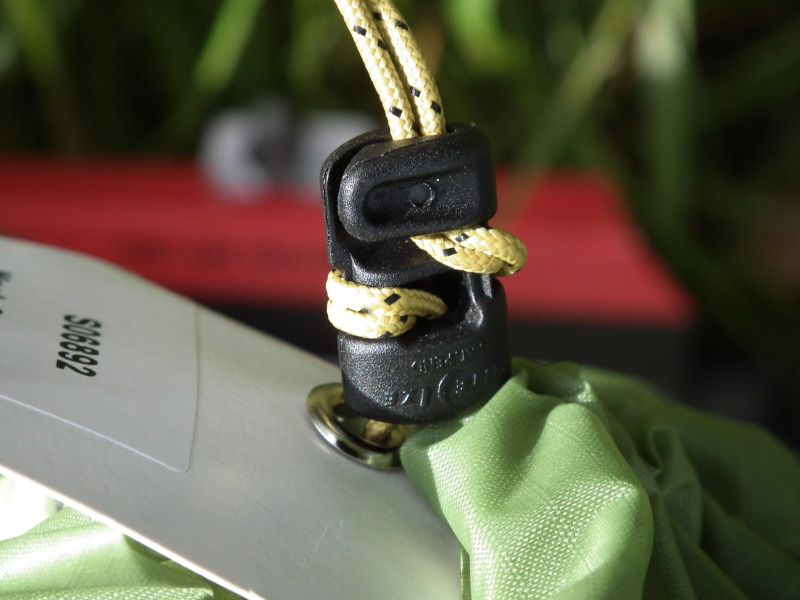 Nice design feature! (OK I'm easily pleased!)
Right, let's get going, footprint with some of my favourite rhino pegs, this will quite happily go in the tent bag but as it's going to be the muddiest and wettest thing in there, it's probably best to keep it in it's wee net bag.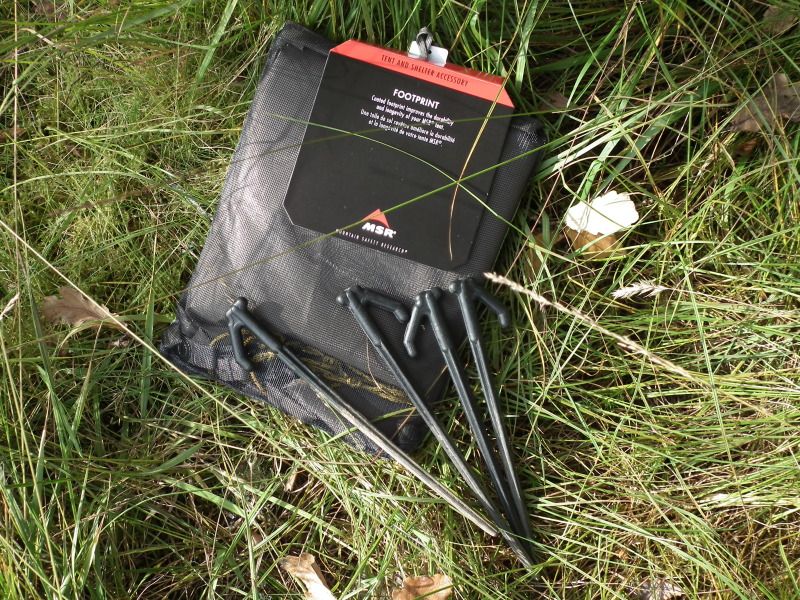 when staked out looks like this, bottle for size;
Back corners have these ties
Note the QR clip, this lets you leave the inner at home and just pack the fly and footprint, would be fine in the winter but if there were any midges about it would be suicide! Would save a good bit of weight though. The front corners of the footprint have these, with a grommet for the poles, again for fly and footprint pitching;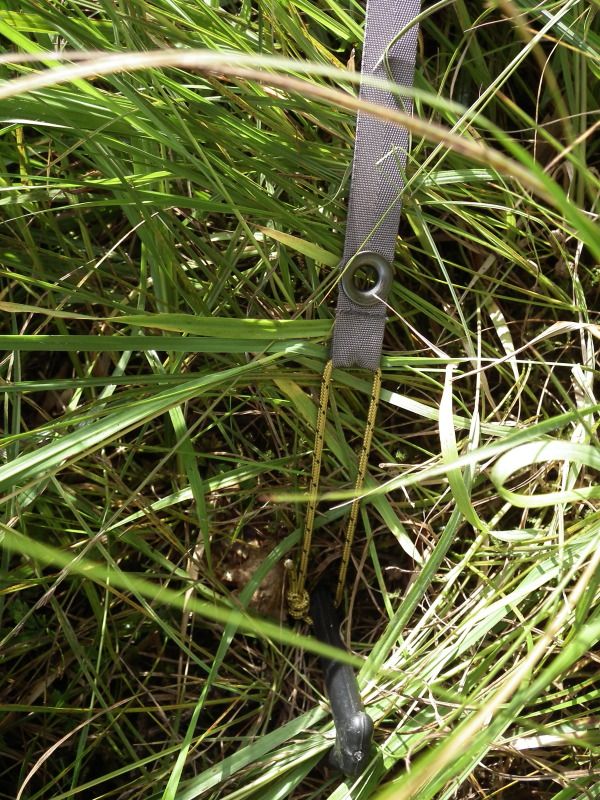 Opening up the tent baggie we have from left to right, peg bag, pole bag, inner and fly;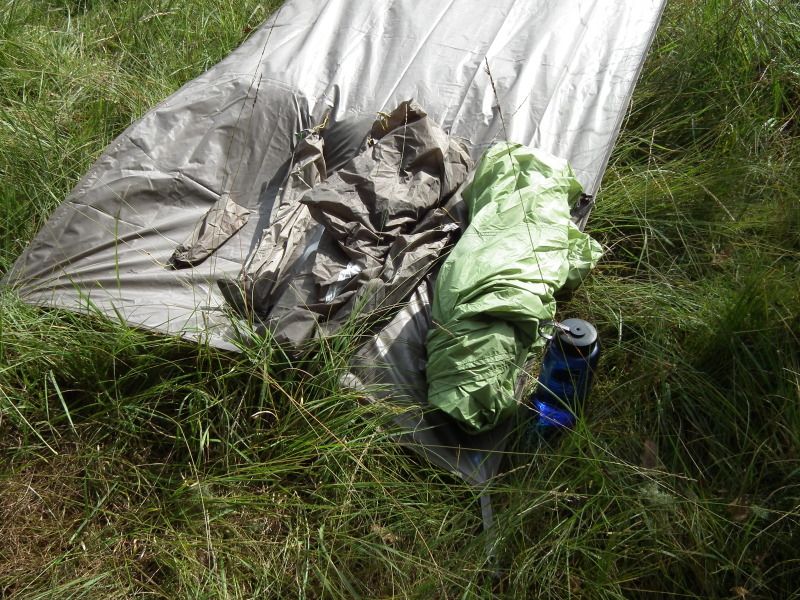 Peg bag have these guys in there, 5 pegs, pretty good, not your usual throwaway pegs you get with a lot of tents and pole repair tube and a wee velcro thing for use with a walking pole, download instructions for more details on this guy.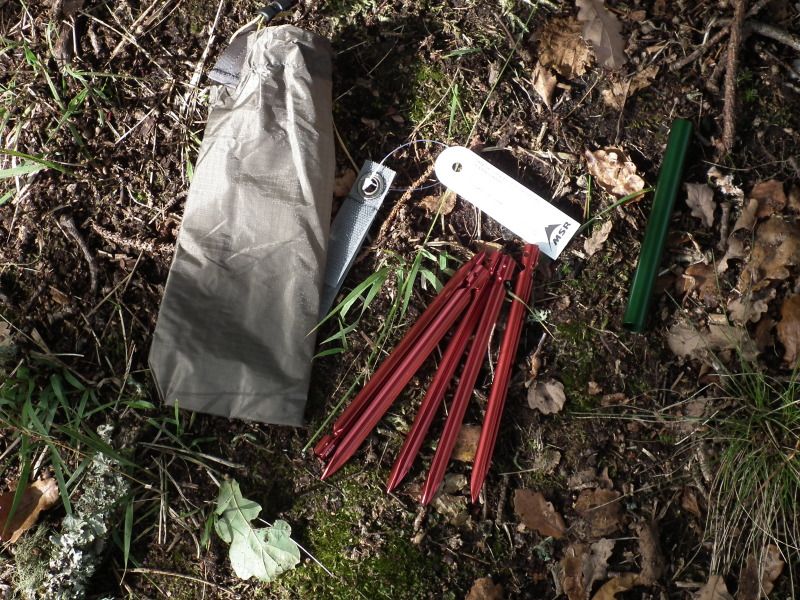 So the front of the footprint is nicely indicated by the MSR logo. Put the poles together really quick and easy! These make a single crucifx shaped assembly and there's a short spreader pole (may get some red tape applied to that, easy for me to lose!) A quick word about the poles, they have been anodized with the environment in mind using a
green process
may not be much but a small step in the right direction, ironic when I'm paddling about in a huge plastic canoe, but maybe offsets a little...?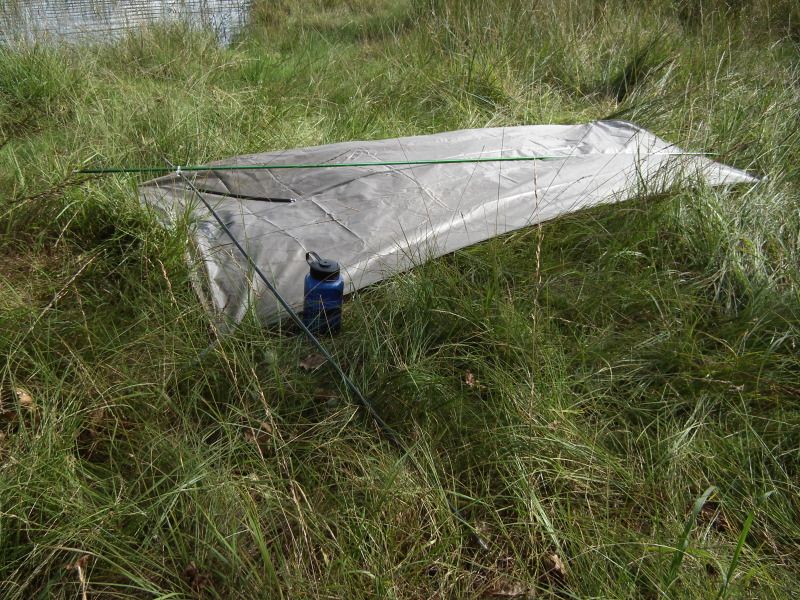 The crucifix pole has a nice wee thingy to keep the shape and yet still allow them to fold down, again nice design and I'm easily impressed!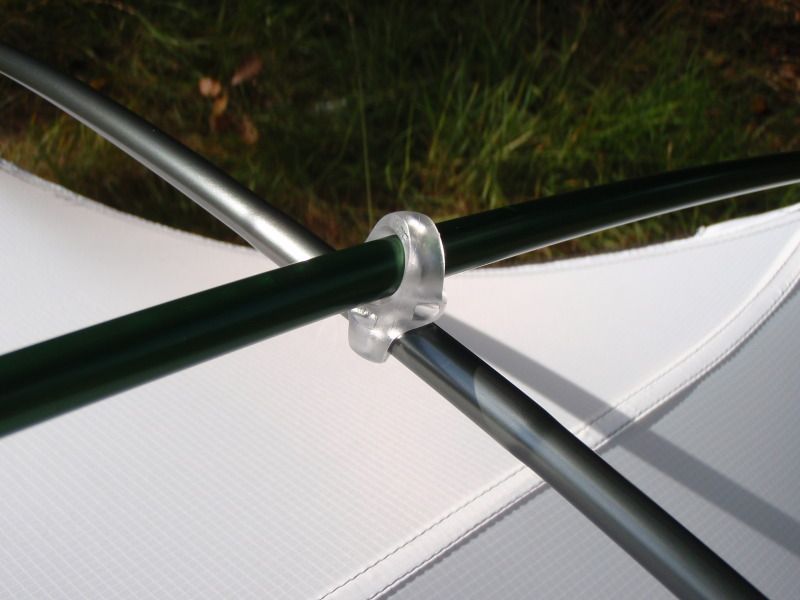 Down goes the inner (first!) then poles go on top. Loop the cords on the inner corners onto your footprint pegs to keep things from moving about!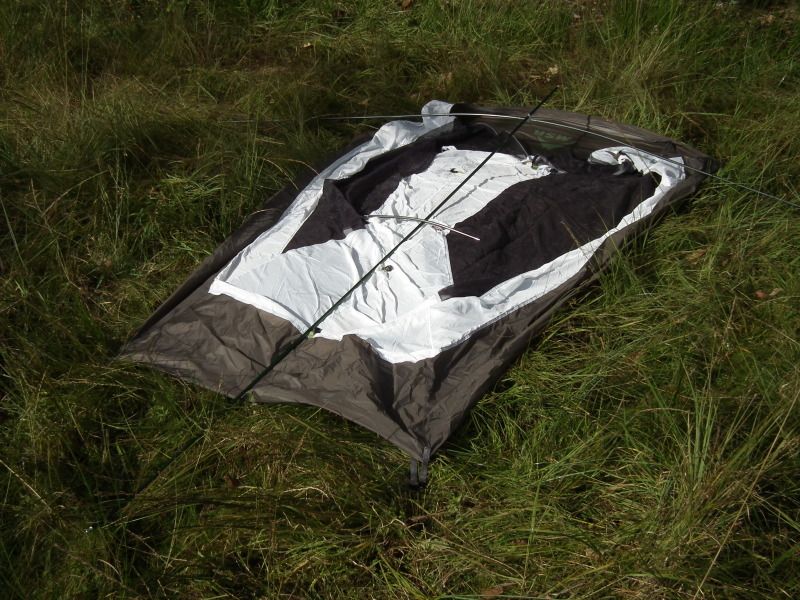 Pop the ends of the poles into the grommets of the inner, looks alarmingly bent but feels really good! Long straight pole goes into the grommet in the middle of the back edge.
Spreader pole goes in about halfway up, notice the clips for clipping on the rest of the inner to the poles, makes things really quick!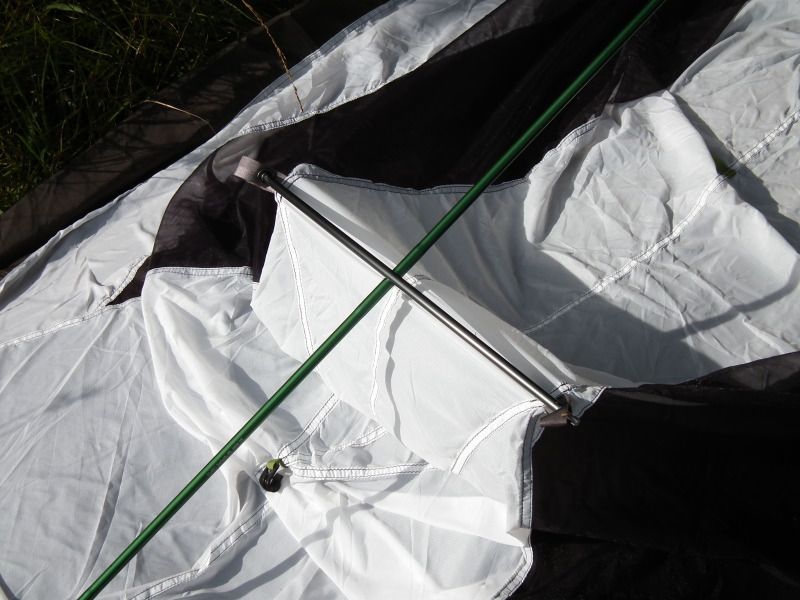 Insert the long pole into the grommet above the door and the inner is up. I call this bit the rhino horn, it does stick out a bit!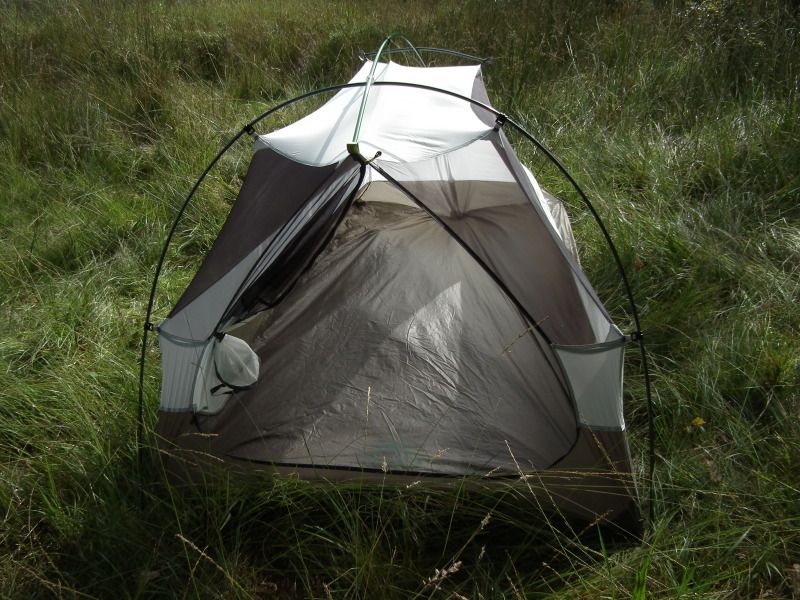 nice pod shape, plenty of ventilation as well but enough coverage to deflect any draughts coming in under the fly. The amount coverage on top is enough to catch any drips, lying in there there is surprisingly little space for drips to fall through, again a good bit of design!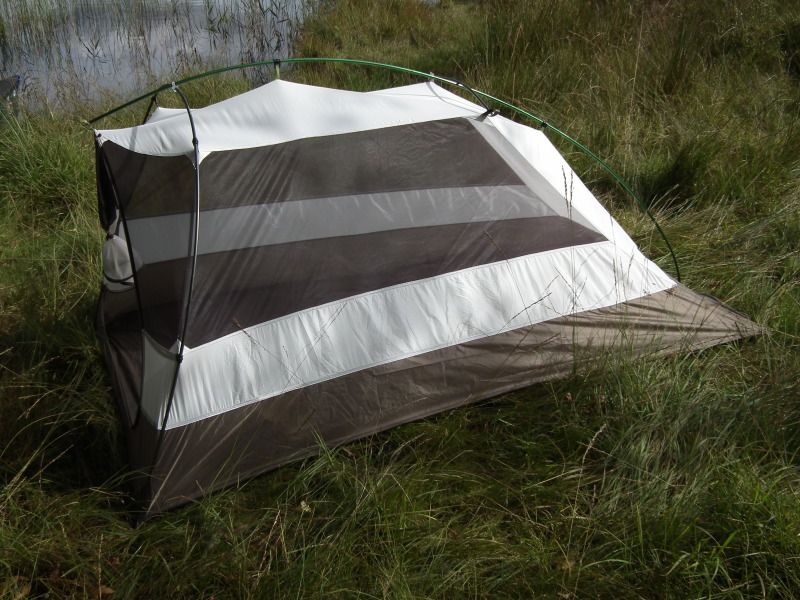 Rear view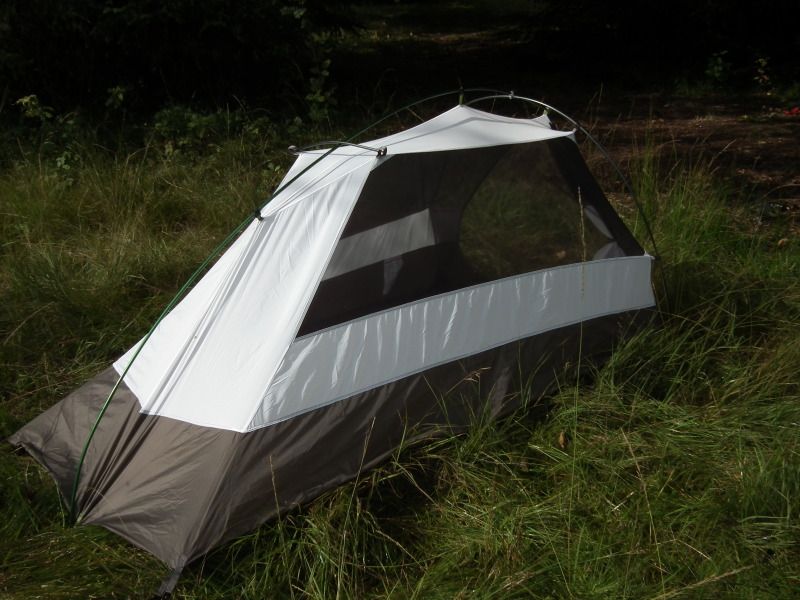 Interior view with a compact sleep mat in, the interior is 2.23m x 1.07m at the narrowest so more than enough for me. It's narrow though, I would struggle with 2 large alpkit mats in there but 2 of these guys would be fine.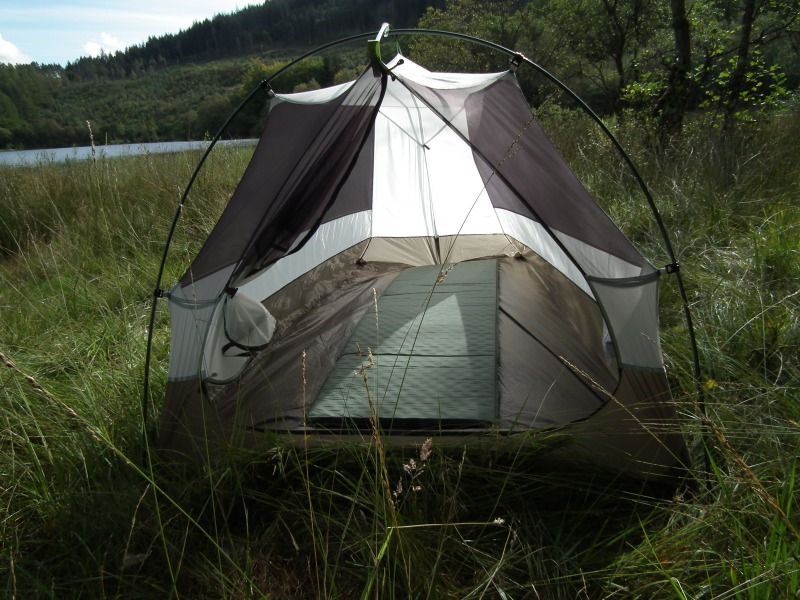 Pushed mat over to 1 side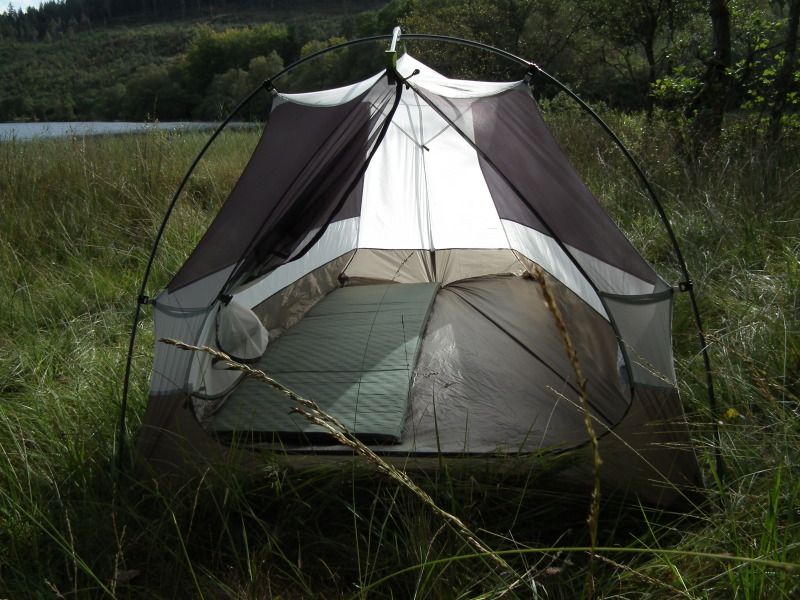 So that's the interior, plenty space for 1, actually ok for 2 but not much room for any kit, that'd need to go outside. Some detail shots now, midgie mesh looks good, pretty tight, should do the job fine!
Toggles for keeping the door back, plastic peg and fabric loop, pretty standard but found them a little fiddly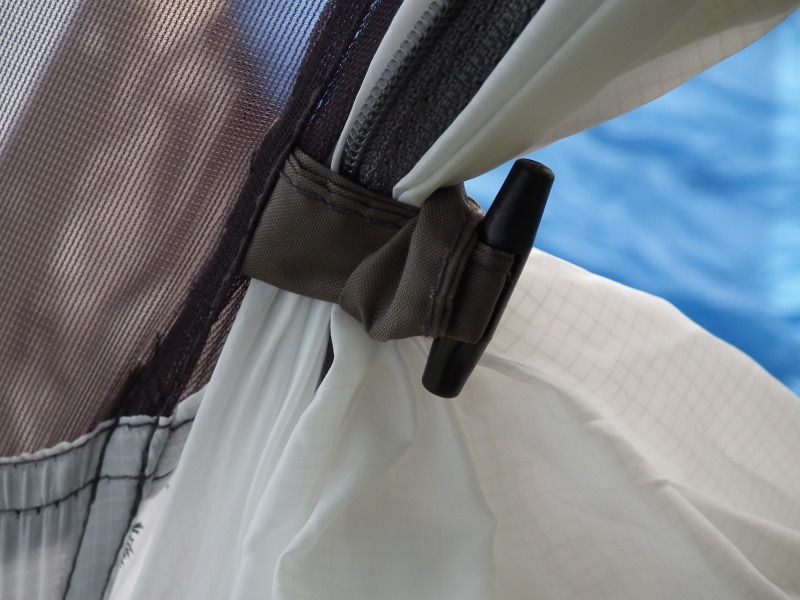 Zip, again not a heavyweight job so maybe need to take a little more care, zipped and unzipped really well though, not 'catchy' at all.
Left the flysheet off for photos but tbh a lot of the time you will be pitching this in the rain so wanted to try a 'fly first' pitching method as I think that's pretty important, getting the inside wet would not be a good thing, it being a bathtub and all! Looking at the fly, the sealing and reinforcement on it is brilliant, very impressed, really good taping and sealing!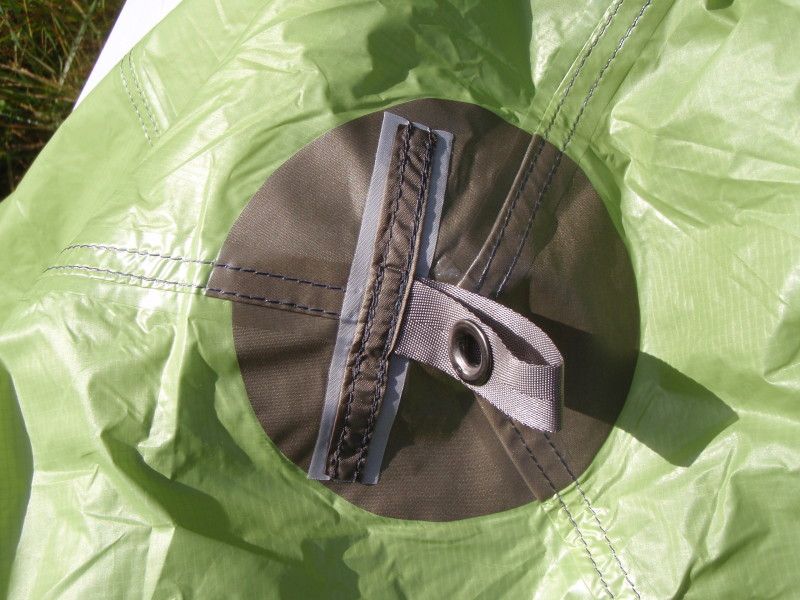 For this test I simply dropped the inner but it could be under cover somewhere, remember you can pitch this 'footprint and fly' so it should work OK. I threw the fly over the poles and put the long pole through the grommet above the door to give you your rhino horn, and the same for the arched pole
Clip the QR clips onto the back of the tent onto the footprint (or the inner as I've done here)
and you're about done. There is enough structure to the tent to bring in the inner and working from the back, fix it to the rear pegs, put in the spacer pole and attach it to both the inner and the outer, clipping the clips onto the poles as you move back and then finish up with clipping it onto the rhino horn and doing up the rest of the pole clips. Hard to describe, easy to do! Peg out the porch and you're about done.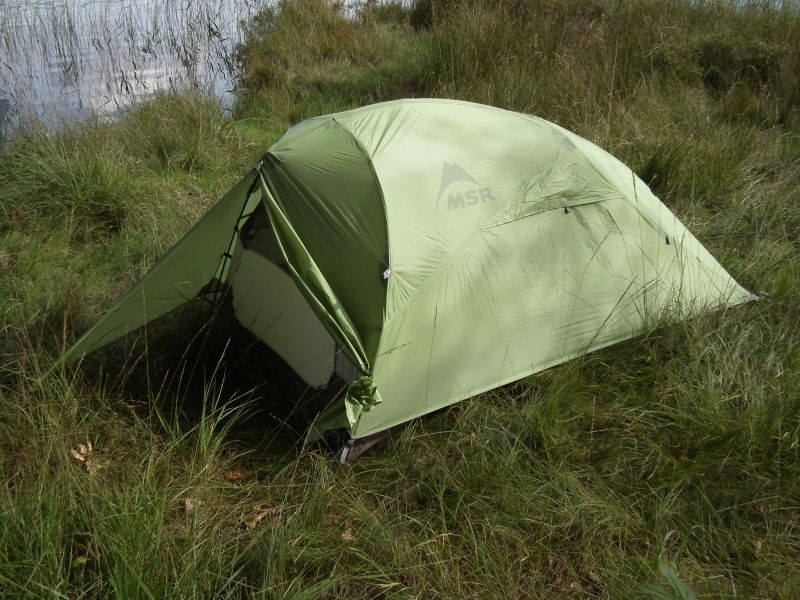 Porch is somewhat compact, which is a shame as I like a big porch, big enough for a smallish pack and boots etc so it should do fine.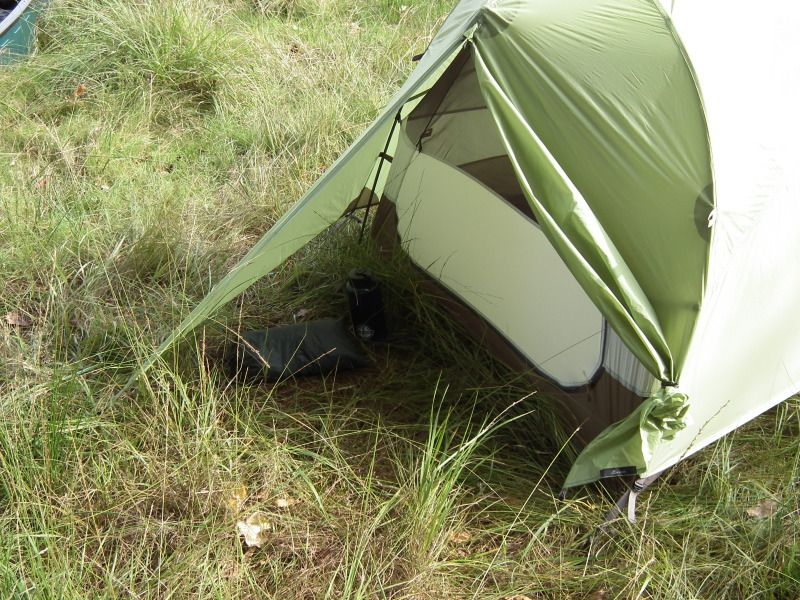 The porch door opens both ways, from top to bottom and bottom to top, the zip at the top has a cover, you can also see the rhino horn here with the reinforcement. Point of wear/weakness here? Not sure, only time will tell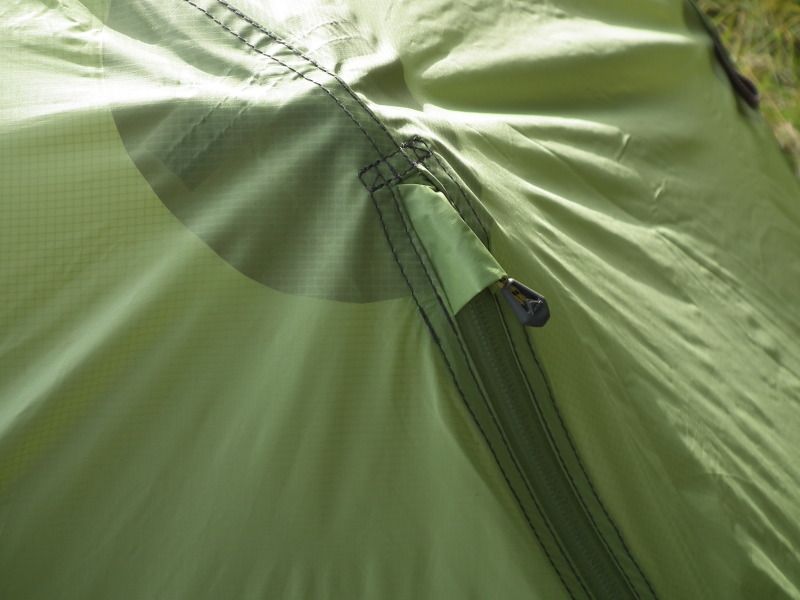 Bottom of the porch door, couple of points to guy out with neat wee adjusters. Guy them out, lift the wee handle and then pull the knot to tighten. Cool!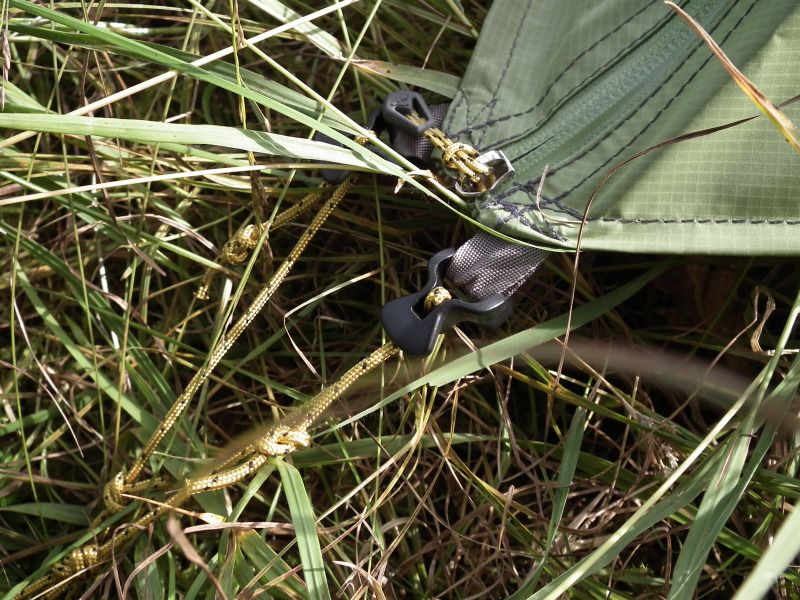 There's a couple of reinforced guying loops on each side which I'll probably use, they are close to the ground so some GITD paracord will work just fine and I can keep them really short which is good. It was pretty stable just pegged down so the extra guys are belt and braces.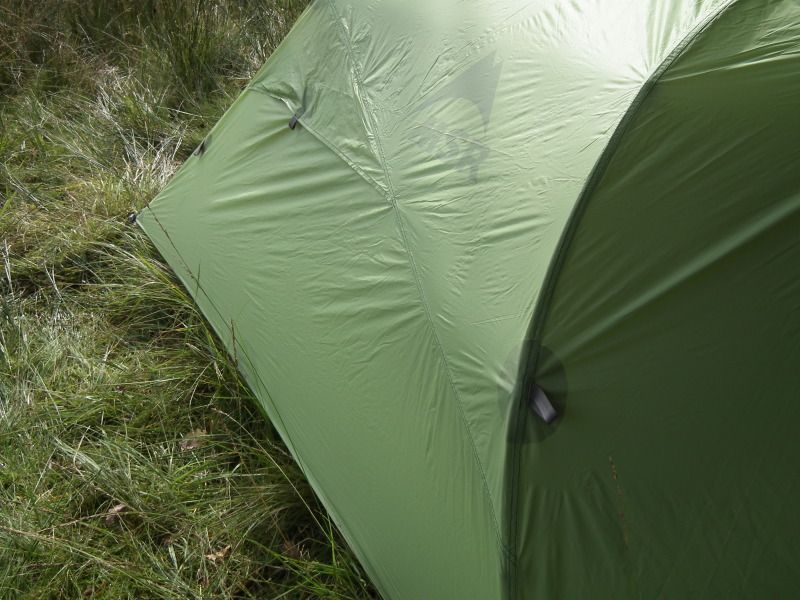 Again (me harking on about design again!) nice job on the ventilation, there is one of these on each side, a flap with a semi rigid spacer which connects onto some velcro to keep it open and lets the air circulate to minimise condensation, these fold away really nicely but give you a whack of ventilation when open.
Guy points etc at the rear of the tent, not happy with that wee tab in the centre of the tent may guy that down too.
Me sitting inside the tent, I'm 6ft and wasn't in the highest part so not huge but at least you can sit up which is a surprisingly important feature!
Now for some glamour shots! Not of me you'll be pleased to know!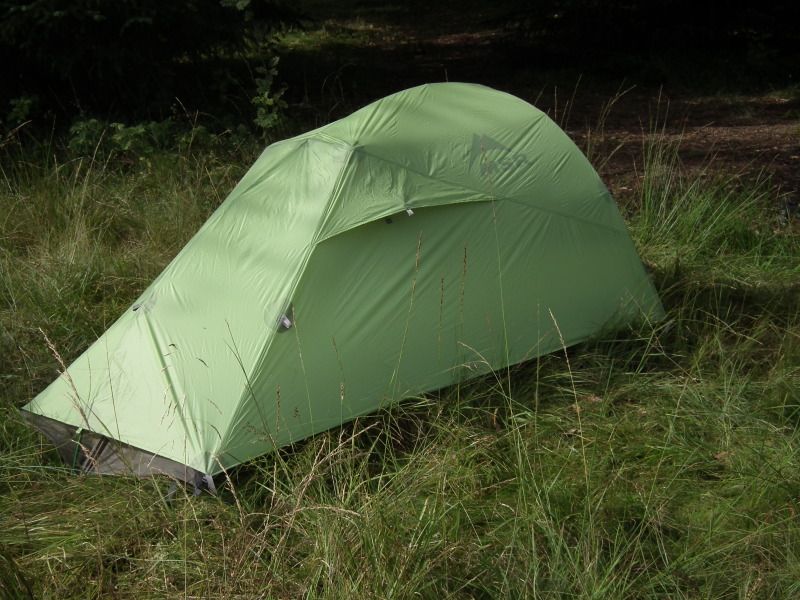 closed up for the night
I had a wee bit of concern about the colour, it's a bit bright but it blends in OK and would be hard to spot if I had pitched it under the cover of some trees or branches.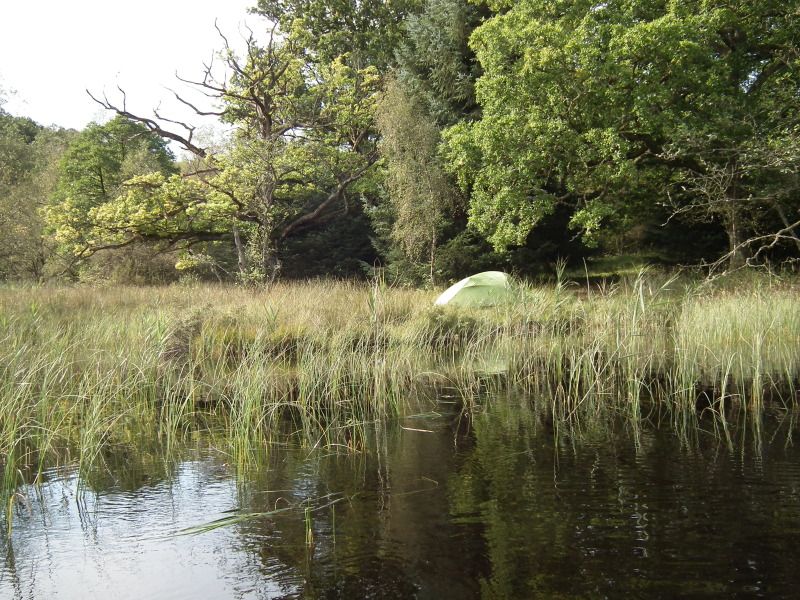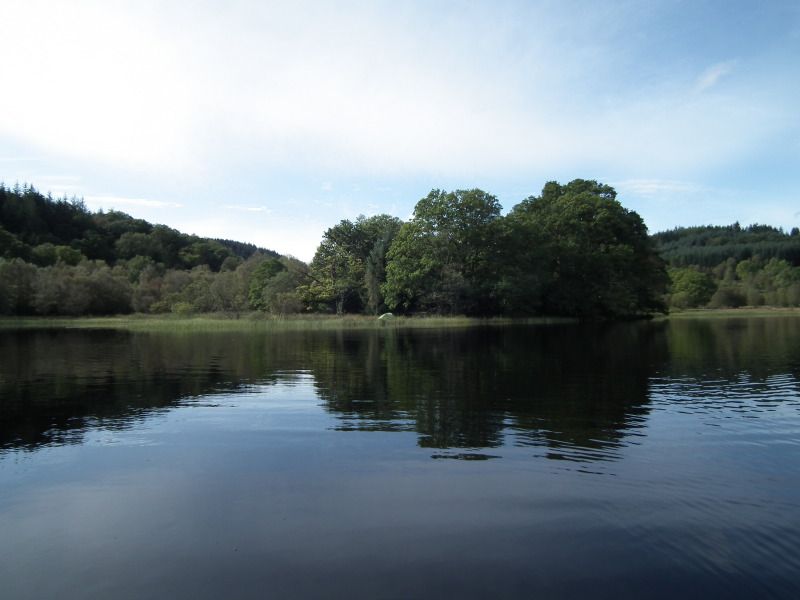 and the bugs liked it!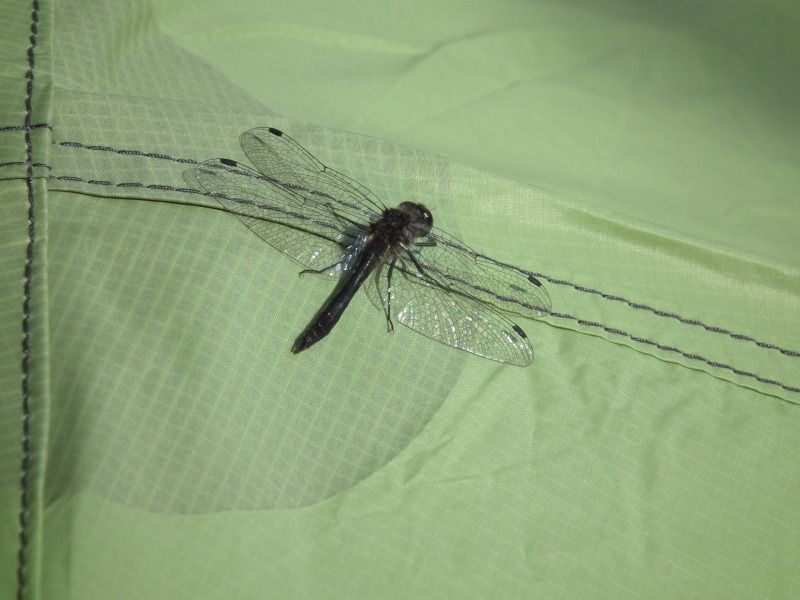 Looking at the pro's and con's;
Pro
Quality is fantastic, couldn't fault it in anyway, not a thread or stitch or tear or blemish.
Design is great, lots of really good features which all go together to make a great package
Materials are very good, I thought a lightweight tent would feel fragile but the materials instill a good bit of confidence that they'll last a good while.
Small and light, a good package and easily broken down into smaller packages.
Roomy for one person
2 or 3 pitching options, fly and foot print, inner only under a tarp, fly first etc.
Bug net is midgie proof
Cons
Maybe some concerns over wear and tear around the rhino horn, maybe it's been well tested and it'll be fine, simply dont know. I will be taking extra care with that area.
Price, not a cheap tent, 2 or 3 times more than the Banshee.
Everything else is really minor
Door loops were a bit fiddly
A little cozy for 2
Porch is a bit small for extended use
Spacer pole could be mislaid, maybe making it red would be good
So... what's the verdict? I like it, I was a little put off by the price but in my opinion it's worth it, the features and design and materials are what you're paying for, it just feels like a good quality, well designed tent. I do wish it had a bigger porch though so you could use it as a base camp....
OK about that bigger porch thing..
The more Holmesian of you would have noticed the suspicious extra green baggie in this pic
but were too polite to say anything. Cascade decided to introduce a '
Gear Shed
' for the Nook, they have one for their
Hubba
and
Hubba Hubba
tents. Now this seems to be a somewhat early release of this one as the package clearly says;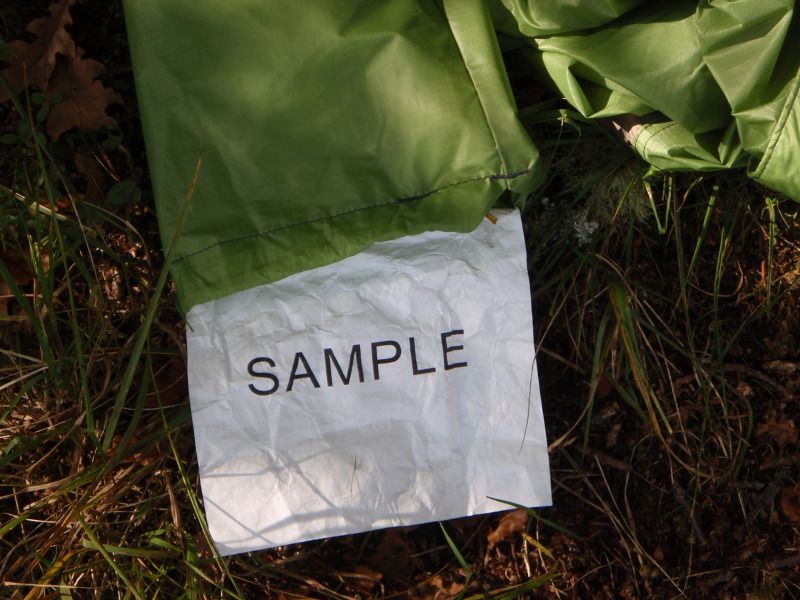 so sizewise, it looks big when packed but actually compresses a huge amount, not sure if it's just a bag they had lying around and just popped it in there, either way goes down to about 50x10cm and this isn't compressing it very much. There's not a great deal to it;
Left to right, pole bag, peg bag, and the gear shed itself. It's a single pole, 4 pegs a bit of what I think is dyneema guy line and that's about it!
There were no instructions sewn in but the Gear Shed for the other one was pretty straightforward so had a go! First of all collapse the existing porch. Then the Gear Shed grommet goes onto the rhino horn (remove the fly grommet, fit gear shed grommet, replace fly grommet) then assemble the pole and push it through the pole sleeve.
The Gear Shed (ok going to call it the GS from now on!) comes with a few plastic pole clips and these fit under the porch door and clip onto the pole (unsurprisingly) This pic shows the GS on the right and the Nook porch door rolled and tied back. The clips clip onto the pole you can see under the fly.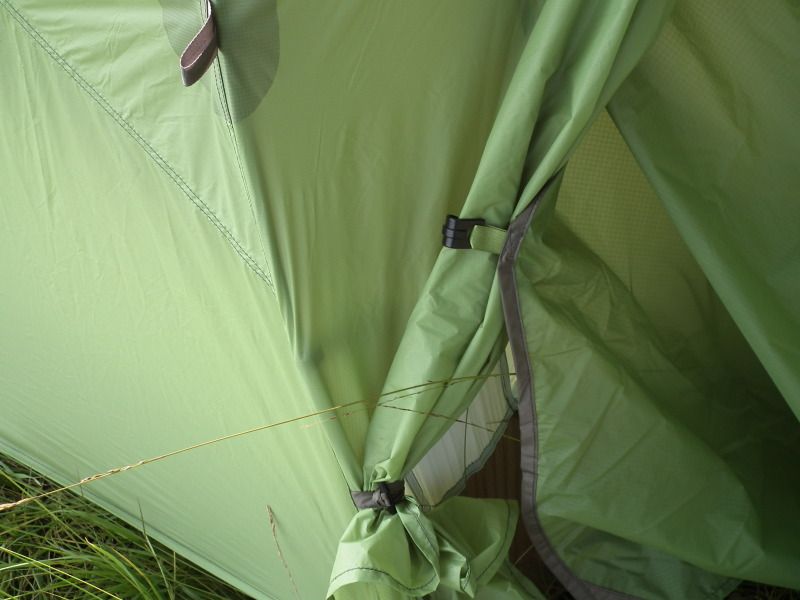 When you're all clipped up and ready to go it looks like this
Now pop the pole ends into the grommets on the ground and up she pops!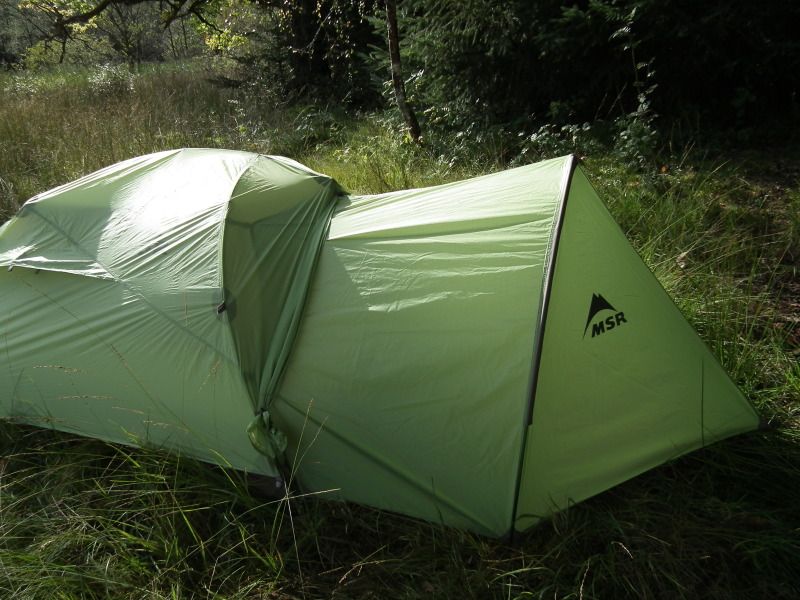 There's a guy line but no adjuster for it so I had to rig a fancy slip knot thing to tension the guy. The guy goes on the end to pull the pole away from the tent. You can see on the above pic the sun shining through to show how the pole clips on the GS connect to the tent arched pole. This is how it sits, any water land on top of the porch will run down towards the tent door but be unable to run up hill and run down to get dropped at the side of the tent. More on this later but first some more glamour shots.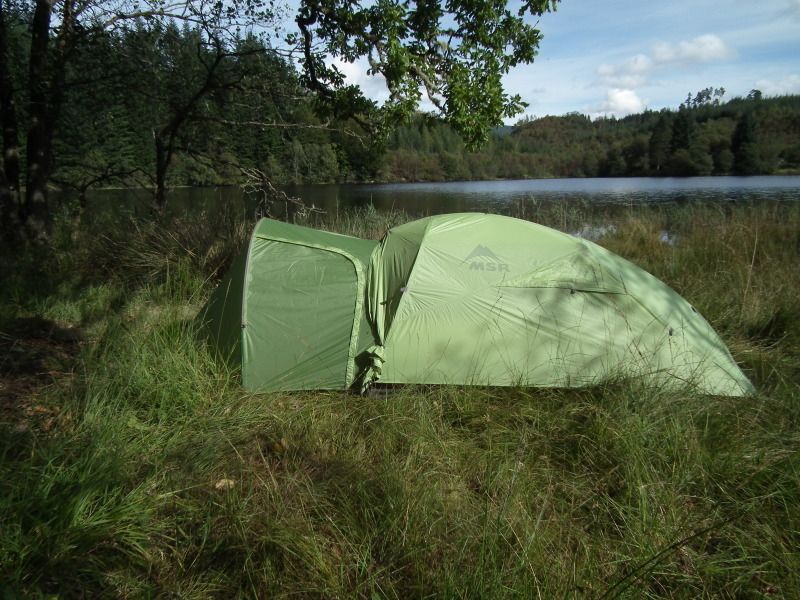 Same style of zip but with a velcro storm flap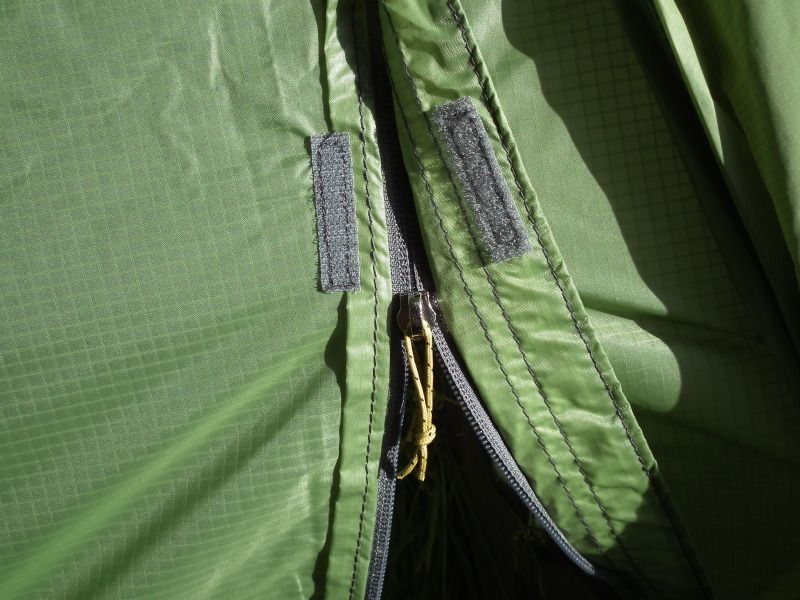 Now these I like! Another we design feature making it significantly less fiddly to tie the doors back. They should institute these plastic clips on all the loops but maybe round them off a little so no sharp edges to rub.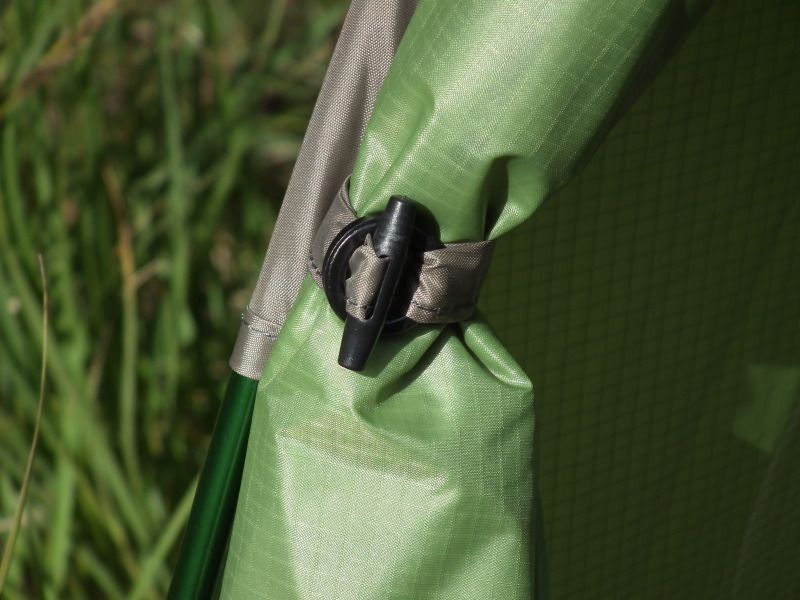 Inside it gives you a very useful space and has a handy wee floored area to put kit you don't want to get damp or to sit on while you take your boots off!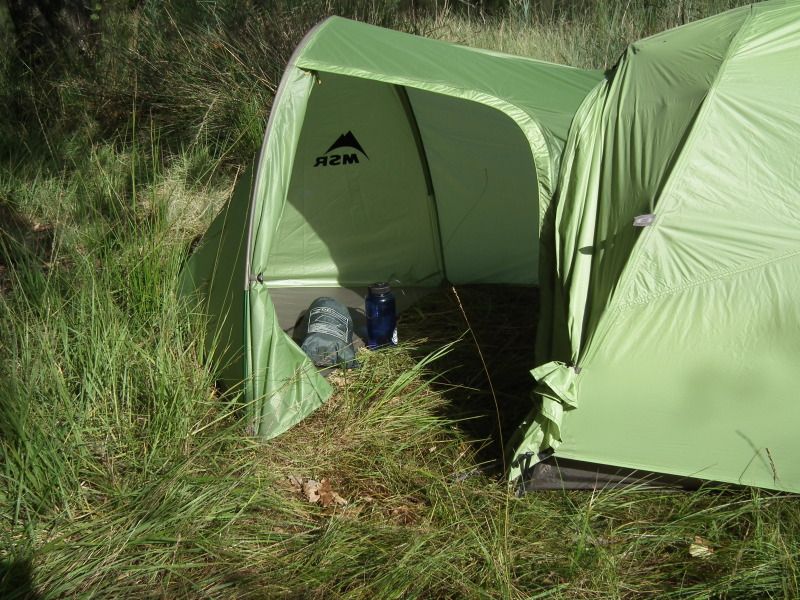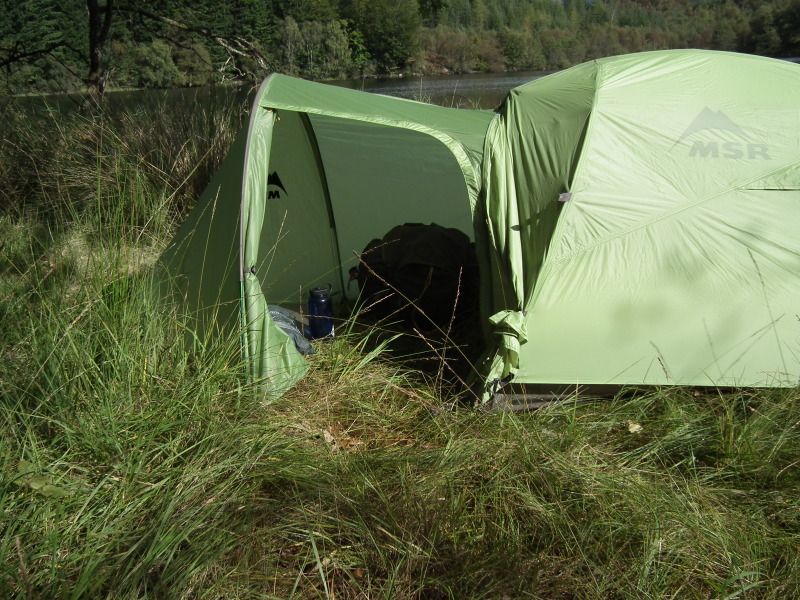 another few angles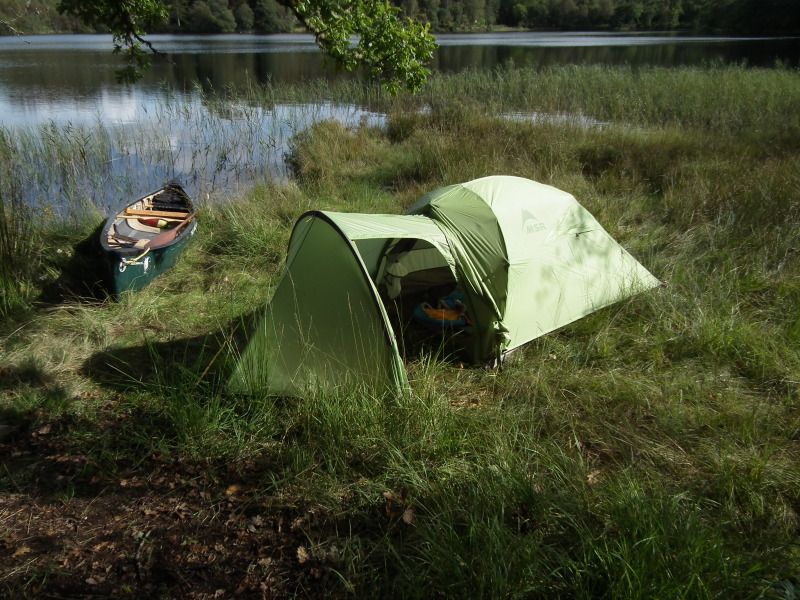 In this pic I'm sitting on the wee ground sheet with my legs straight out, you can also see the way the clips work from this angle.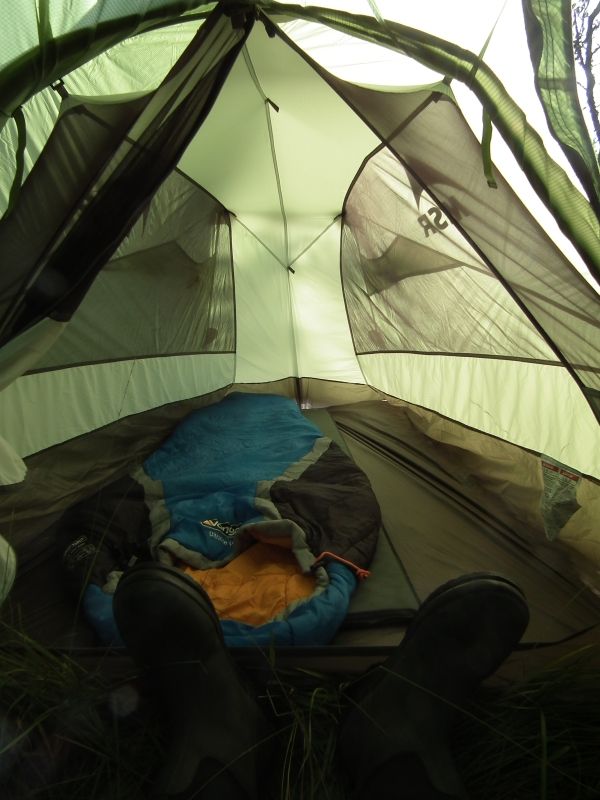 A great addition to the tent giving you a really useful space, super quick to pop up and as usual very well designed. However....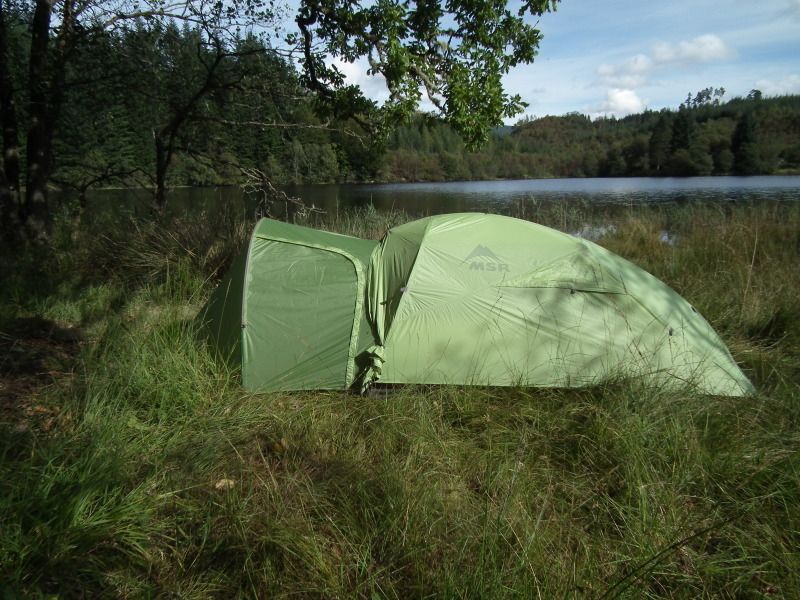 I think it looks a little ugly, I'm thinking this may be a direct copy of the hubba/hubbahubba GS as it seems too big on the left side. Making the pole a little shorter while lowering the head room would make it look a bit nicer and also shed water from the GS a little more evenly. A lot of the water will run left to right in this pic and then get dumped down at the door, pretty close to the sleeping area. I would have thought you would want to channel the water away from this area and dump it pretty much anywhere else??
So in summary, it's a great idea and a great addition to the Nook but it just looks a little inelegant and maybe not as well thought out as the rest of the set up. I can't find definitive pricing on it but (~170USD) so it would really depend on how much you wanted that extra porch space.
While I was sanitizing the area before leaving, I found this...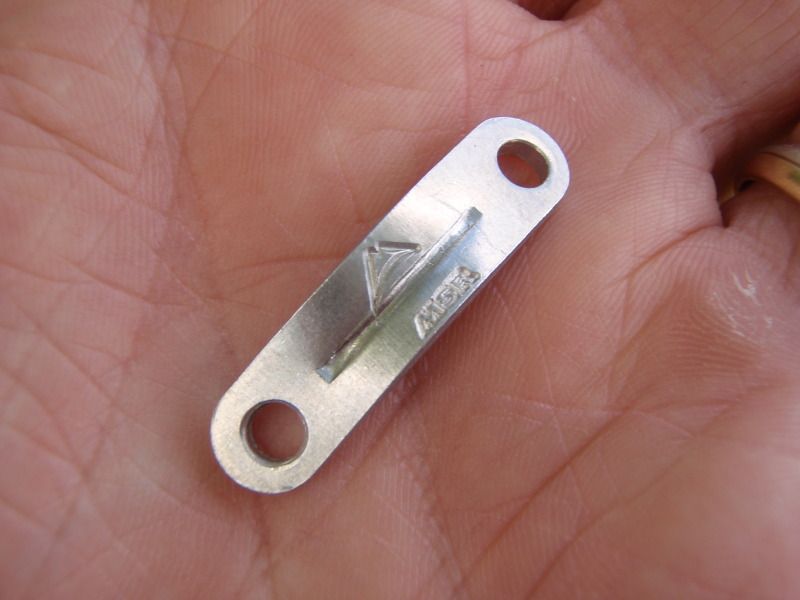 Sorry MSR, adjustable runner
was
in the package...